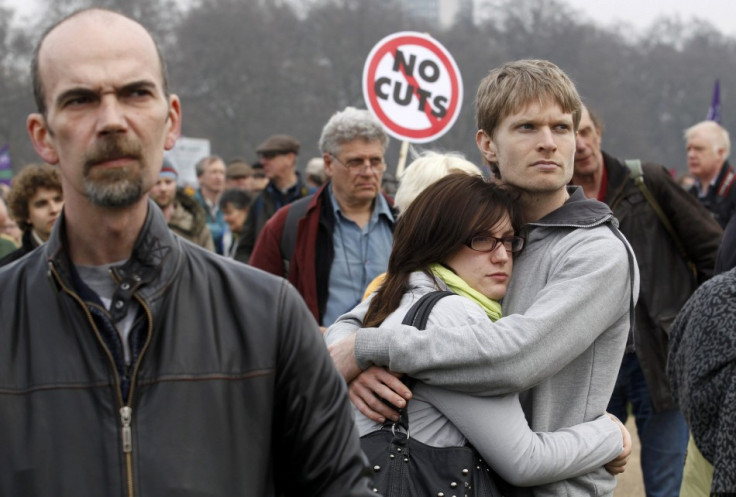 As thousands of teachers, lecturers, civil servants and other public sector workers are due to stage walkouts on Thursday in a dispute over pensions; Unison has claimed it will be the biggest walkout since the 1926 General strike. So in order to better understand who will strike, here is a full list of the Unions that are still in dispute with the government and the details about the actions they plan to take.
Public and Commercial Services Union (PCS)
The PCS has a total of 290,000 members and claims to be the UK's largest civil service trade union. It opposes cuts to pensions, jobs, pay freeze, spending and privatisation and thousands of members have said they will go on strike on June 30.
As a result of the strikes, courts, ports and job centres openings are expected to be affected.
Rallies, marches and picnics are being organised across the country for 30 June in support of the strike by members of PCS and three education unions over cuts to public sector pensions.
National Union of Teachers (NUT)
The union has recently largely complained over proposed pension changes, which it says will see its members work longer, pay in more and receive less when they retire.
In the NUT ballot, 92% were in favour of strike action and have therefore planned to walk out on June 30.
Association of Teachers and Lecturers (ATL)
The ATL has 160,000 members across England, Wales, Scotland and Northern Ireland.
It has never taken nationwide strike action in its 127-year history, but this is about to change as 83% of members voted in favour of a 24-hour walkout on Thursday, which could cause disruption in schools and to public transport.
National Association of Head Teachers (NAHT)
The NAHT has up to 28,000 members in England, Wales and Northern Ireland.
While it is not officially taking part in strike action on June 30, it has advised schools deemed unable to run safely with reduced numbers to close for the day, which could affect primary, special and secondary schools, independent schools and sixth form colleges.
University and College Union (UCU)
The teachers' unions are likely to be joined by the UCU on June 30. The union has a total of 120,000 members in further and higher education and dispute the planned changes to the teachers' pension scheme brought about by the government.
UCU today confirmed that its members in further education colleges and universities would still be taking strike action on Thursday and issued a statement:
"Following talks this afternoon between the unions and government, UCU said it was disappointed that the government had not done more to try and prevent Thursday's action, which will see schools, colleges, universities and offices shut in the biggest strike action in a generation.
The row is over planned changes to the Teachers' Pension Scheme (TPS), which UCU says will see greater contributions from pension scheme members in exchange for reduced benefits. The union has warned that there could be a significant opt-out by new starters, which would not only damage their chances of a decent retirement, but also the long-term sustainability of the pension scheme."
Unison
Unison claims to be Britain and Europe's largest public sector union.
It has 1.3 million public sector worker members who for the majority work in local government and hospitals and are concerned with specific pension schemes.
It has amassed a £30m fund to pay for a planned campaign of industrial action in the autumn and also issued a statement confirming its part in the demonstrations.
"We give our full support to our brothers and sisters in PCS, NUT and ATL, taking action on Thursday over pensions - their fight is our fight - and UNISON will be taking part in demonstrations up and down the country to support them. Our advice to school and college staff is clear - do not cover unless it is part of your job.
And I send support to our members taking action on the same day in Camden, Doncaster Birmingham and Southampton, over job cuts.
First Division Association (FDA)
FDA has 19,000 members who mainly are senior civil servants who also are in dispute over pensions. Want to negotiate if possible but prepared to ballot for industrial action in autumn if necessary.
Trades Union Congress (TUC)
TUC is affiliated to 55 unions and represents up to 6.1 million members. It is leading negotiations with the Government which sources said are hampered by unions all protecting their individual interests.