Thousands of junior doctors in England are set to stage a further three 48-hour walkouts over an ongoing dispute about a contract due to be imposed by the government. The British Medical Association (BMA) announced the industrial action will take place in March and April after Health Secretary Jeremy Hunt announced his intention to force through the contact to 45,000 workers despite fears it will "seriously undermine" the NHS.
The BMA also said it will launch a judicial review into the government's decision to force through the new contact – which would see Saturday shifts before 5pm be classed as "normal working hours" and therefore junior doctors would not be able to claim overtime – claiming it failed to follow due process.
Industrial action dates
8am on Wednesday 9 March to 8am on Friday 11 March
8am on Wednesday 6 April to 8am on Friday 8 April
8am on Tuesday 26 April to 8am on Thursday 28 April
Nearly 3,000 non-emergency operations were forced to be cancelled as a result of the previous walkout staged by junior doctors.
BMA junior doctors committee chair Johann Malawana said: "This is yet another example of the incompetence which the government has demonstrated throughout its handling of the dispute. Imposing this contract will seriously undermine the ability of the NHS to recruit and retain junior doctors in areas of medicine with the most unsocial areas, where there are already staffing shortages.
"We have already seen NHS chief executives refusing to support an imposition and patient representatives have said they are appalled by this move. Added to this, the government's former adviser on patient safety, Don Berwick, has said it should apologise to junior doctors over the contract dispute. The government must listen to the chorus of concern coming from all quarters and reconsider this disastrous approach."
Malawana pointed out further talks could lead to the strikes being called off. He said: "The government can avert this action by re-entering talks with the BMA and addressing rather than simply ignoring the outstanding issues and concerns junior doctors have. If it pushes ahead with plans to impose a contract that junior doctors have resoundingly rejected, we will be left with no option but to take this action."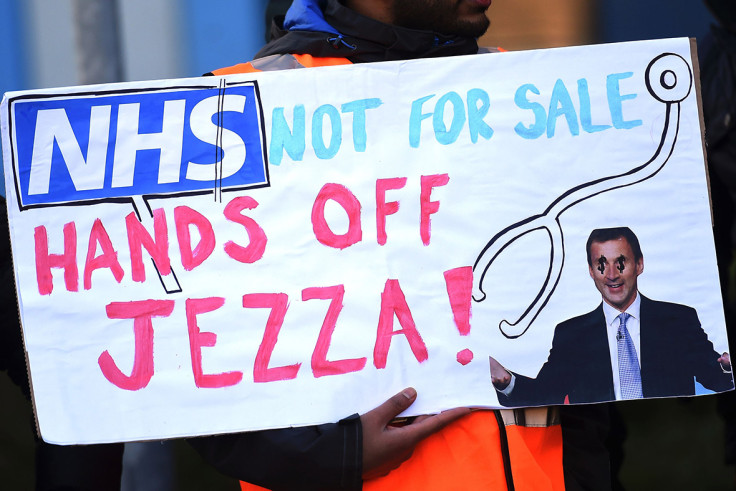 In response to the BMA's decision to take industrial action, Danny Mortimer, chief executive of NHS Employers, said: "It is disappointing that the BMA has decided to announce further industrial action despite the majority of the BMA's concerns being addressed and reflected in the final contract. This disruption to patient care is unnecessary.
"I strongly believe that the final contract is safe, fair and reasonable. For the sake of the NHS and patients, I urge all junior doctors to take a look at the contract in detail before taking part in any future action."
A Department of Health spokesperson added: "Further strike action is completely unnecessary and will mean tens of thousands more patients face cancelled operations – over a contract that was 90% agreed with the BMA and which senior NHS leaders including Simon Stevens have endorsed as fair and safe. The new contract will mean an average 13.5% basic pay rise, and will bring down the maximum number of hours doctors can work. We urge junior doctors to look at the detail of the contract and the clear benefits it brings."