Junior doctors' strike: Thousands could quit NHS as Jeremy Hunt to force new contract 'within days'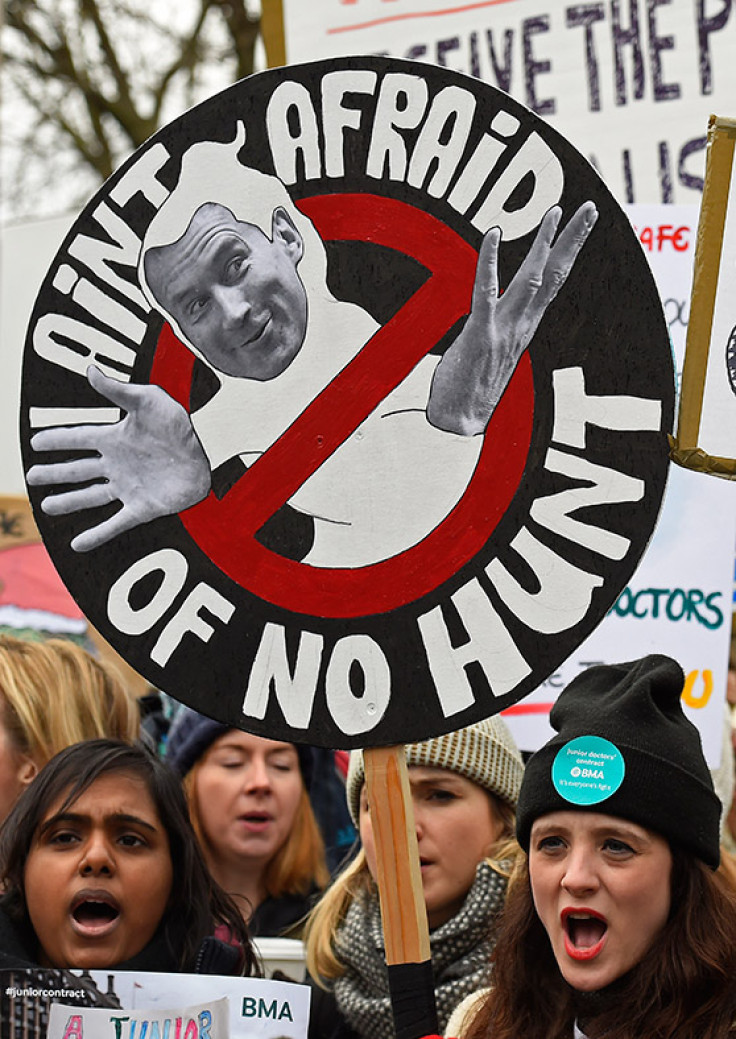 Health secretary Jeremy Hunt could impose a new contract on junior doctors in a matter of days after the British Medical Association (BMA) rejected a final offer, according to reports. The deadline for the Hunt's "best and final offer" passed while tens of thousands of junior doctors staged their second 24-hour strike over the dispute, which came to an end at 8am on 11 February.
The row centres around the government making changes which would see Saturday shifts before 5pm be classed as "normal working hours" and therefore junior doctors would not be able to claim overtime. The current contract for junior doctors allow 7pm to 7am Monday to Friday shifts and the whole of Saturday and Sunday to attract a premium.
According to ITV News, Hunt will now discuss with Downing Street whether to force the new contract on to the 45,000 junior doctors in the UK as soon as Monday (15 February), which they claim is unfair and puts the lives of patients at risk.
According to an online poll, 90% of medics in the UK said they would consider resigning from the NHS if the government pushed through with the contract. Speaking to the BBC, Hunt insisted the deal on offer was "fair".
He added: "The job of health secretary is to do the right thing for patients and we have now had eight studies in the last five years that have shown that mortality rates at weekends are higher than they should be. My job is to do something about that. I think it's a good deal, it's a fair deal."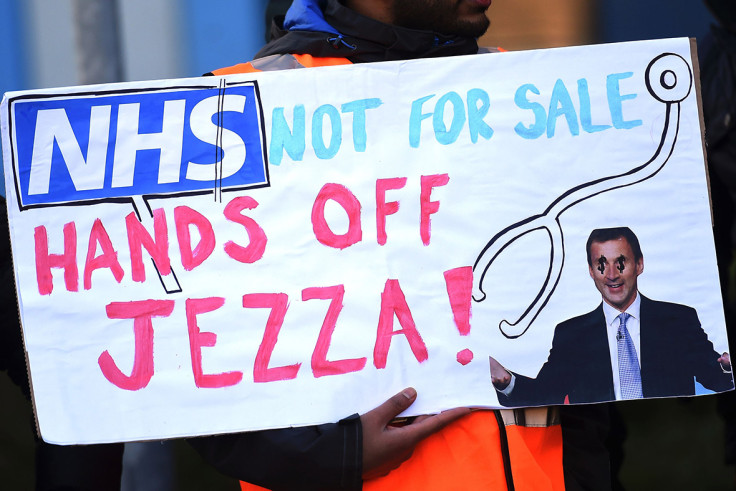 The NHS confirmed around 43% of junior doctors turned up for work during the 24-hour walkout. Those working in emergency care were not asked to strike, and doctors could still be asked to return to work if needed, and there was "sustained deterioration in performance" which could put patients' lives in danger at the hospital. Nearly 3,000 non-emergency operations were forced to be cancelled as a result of the strike
Dr Johann Malawana, chairman of the BMA's junior doctor committee, said: "With thousands of junior doctors attending more than 160 pickets and 'meet the doctor' events across England, today's action is a resounding rejection of the government's threat to impose an unfair contract, in which junior doctors have no confidence."
He added: "If the government wants more seven-day services then, quite simply, they need more doctors, nurses and diagnostic staff, and the extra investment needed to deliver it."
Chris Hopson, chief executive, NHS Providers, said: "Our members are saying that this does now need to reach a conclusion. The ideal conclusion would be for employers to make a final, fair and reasonable offer and for the BMA to accept it.
"If the BMA doesn't accept it, our members are saying that the secretary of state has to find a way to bring this to a conclusion. Four years later and three thousand operations cancelled today, our members are saying that, to run their trusts effectively, we can't carry on like this. For them, if the BMA won't accept a fair and reasonable offer, then it would be legitimate and sensible for the secretary of state to consider imposition."
© Copyright IBTimes 2023. All rights reserved.