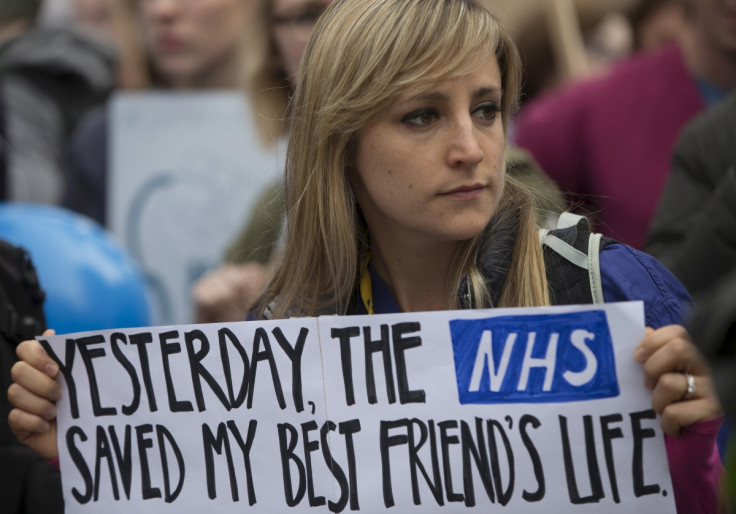 Hospitals across England are facing severe disruption as junior doctors stage a mass walkout for the first time in four decades. Around 38,000 medics will take part in the planned industrial action over proposed changes to junior doctors' contracts.
The British Medical Association (BMA), the trade union for doctors in Britain, said the strikes were a result of the government's "failure to address doctors leaders' concerns with robust contractual safeguards on safe working and proper recognition of those working unsocial hours".
How will the strike affect you?
Doctors are providing emergency care and every A&E will be open and running across the UK during the 24-hour strike, which began at 8am GMT.
Appointments, non-emergency surgeries and tests will be affected. The NHS has so far postponed 4,000 routine treatments.
Evelina London Children's Healthcare stated on Twitter: "Unless you have been contacted, pls arrive for appointments as normal tomorrow."
Hospital bosses have prioritised cancer care to minimise the risk to those in need of vital surgery and treatment.
Patients have also been told to use alternatives to hospital where possible on the day of the strike, including NHS 111, GPs and pharmacies. Ambulance services will be working as usual and GP clinics will be largely unaffected.
NHS England medical director Prof Sir Bruce Keogh has said striking doctors can be recalled if there was a major incident, such as a large road accident. He said that could even include a worsening of waiting times at A&E - although this has been disputed by the BMA.
David Cameron has warned that the strike could put patients at risk, however NHS chiefs say plans have been put in place to prevent this.
Who backed the strikes?
Some 98% of junior doctors balloted by the BMA voted in favour of strikes, out of the 76% who participated in the vote in November. Approximately 37,000 junior doctors took part in the vote.
Lucy Greenhalgh, a foundation doctor, told IBTimes UK: "I support the strike. I know it's not ideal and I know there will be inconveniences but we have been left with no choice. This is not just about junior doctors, and it is certainly not just about the pay but about supporting all the amazing NHS staff. But most importantly, it's about the patients and the survival of the NHS."
Are there other strikes in future?
A second 48-hour strike is set to begin at 8am on Tuesday 26 January. Industrial action is also planned for Wednesday 10 February, during which junior doctors will stop working entirely between 8am and 5pm.