Junior doctors in England are set to stage a mass walkout for the first time in 40 years after talks to resolve the dispute over a new contract failed. Around 38,000 NHS medics will take part in the 24-hour strike on 12 January, the first of three planned over concerns about proposed changes to junior doctors' contracts, including pay cuts and the removal of safeguards against over-working.
Ahead of the strike, IBTimes UK spoke to junior doctors about their lives and whether they support industrial action.
Kat Brinchmann, core medical trainee
"I look after adult hospital inpatients who have a medical problem that covers anyone who basically doesn't need surgery or having a baby, for example. As part of my training I rotate jobs every four months. I'm currently working on intensive care at a hospital.
"I do 13-hour shifts, either days or nights, up to seven in a row, and I work two weekends a month. I get a day off for every night shift I do. On other rotas I will work 12 days in a row with alternating nine and 13-hour shifts. My average week is about 56 hours.
"I am often so busy that I'll go eight hours without a drink or food. Doctors do not get timetabled breaks, but we take them when we can. I find it stressful when more than two patients try to die at once, and when I'm prevented from doing the best for my patients because of politics or a lack of resources.
"I wholeheartedly support the strike and voted in the BMA ballot. There is already a seven-day NHS, there is always an on-call doctor to see unwell patients or deal with emergencies. Our main issues at weekends are our lack of access to investigations or allied health professionals (physios/occupational therapists etc) or social services at the weekends. These things are the limiting factors not the number of doctors on site.
"We work on minimum doctors on weekdays, it is impossible with a finite number of doctors to have more working at the weekends without significantly increasing our hours, which apparently the government want to decrease. As sad as this is, if hospitals don't get financial penalties for overworking their doctors they won't care about it anymore and all our protection will have ended.
"33% of my salary comes from my 'banding' which is a supplement for the horrific anti-social hours I work, they want to scrap it and call Saturdays and evenings normal hours so they don't have to pay us extra for it.
"I think work/life balance is variable, obviously if I spend 13 hours at work, I can't do a lot else with my day and it's exhausting, but I do get days off to compensate which may go if the new contract goes ahead."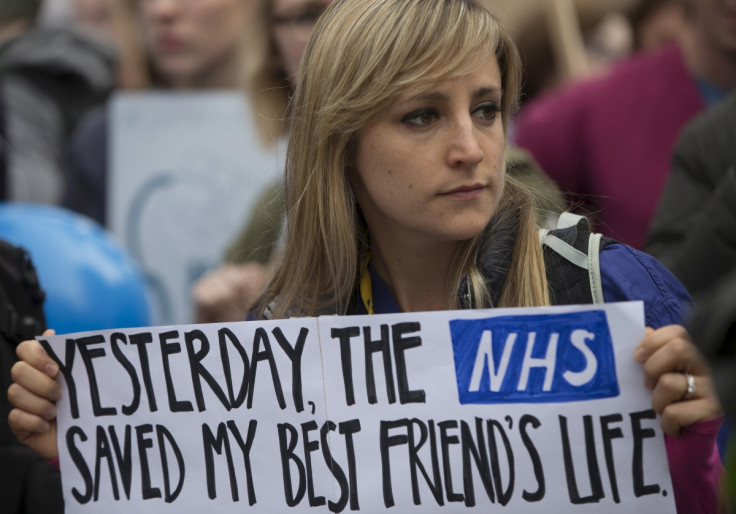 Usman Ahmed, trainee in trauma and orthopaedic surgery
"At the moment, my working schedule is 8am until 5pm or 6pm and then I have all my on-call commitments. I am on-call 24-hours where I am now, so it tends to be quite busy. With being a trainee in surgery, however, I am in work 30 to 45 minutes before the working day starts and I'm usually in until the last surgeries finish. It's usually 7am until 8pm most days.
"It varies on which hospital you work in, but the most hectic experience I've had is at a major trauma centre – the larger hospital which deal with car crashes, accidents and emergencies. I'm currently at a general hospital, which is smaller with about 400 to 500 beds, but it still gets busy.
"I tend to manage my work/life balance reasonably well as I'm very organised – I've got a plan by which I like to do things, which makes me that type-A personality suitable for surgery to be honest. I have had to compromise a lot, though – I've missed a lot of things, including my nephew and niece's birthday because I was on call. My wife tolerates a lot. Unfortunately, the way the job is, I can't make promises for anything and it is usually on a day-by-day basis.
"Some newspapers try to suggest doctors are on holiday all the time, but the last holiday I went on was in December 2014 for a one-week all-inclusive with my children. Other than that I've not been on any holidays as a doctor.
"I do support the strike, reluctantly, but I do. Usually I'm not a political person at all, but this issue has certainly woken me up. It is a worry, particularly if you look at it from a supply and demand point of view. If you treat your doctors poorly and the conditions are poor, why would anyone want to do the job?
"The government are trying their best to exploit the fact that we are a caring profession. We care about our patients and personally, my own expenditure has been huge. I did a PhD while in full-time training just so I could advance by own field – not for me, but for my patients.
"I did the calculations and my salary will go down by about 30% if the government implements the strategies they want to. My wife is looking at houses because we might have to downgrade. We don't have a big house as it is.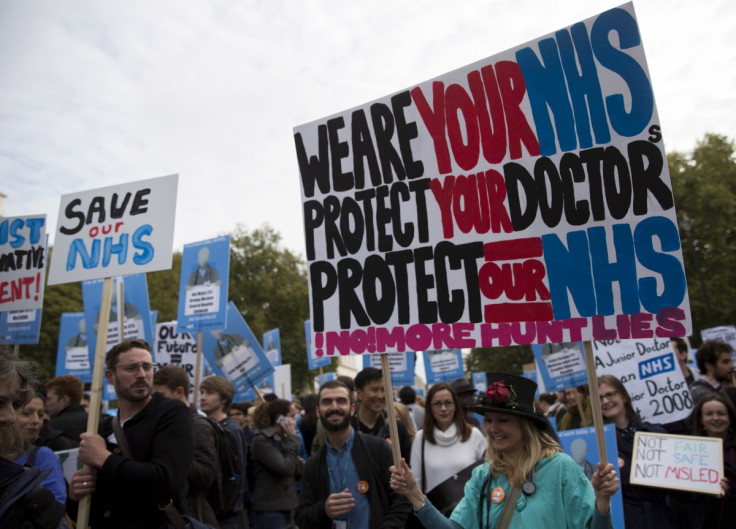 "We are going on strike for patients because we know how this will all pan out. We feel that the government's aims include destroying the NHS – we have seen what they have done with the nurses' bursaries. The NHS is not safe in their hands, and we are heading towards a system that will remove the key core principles of the NHS – which is free care at point of access for anyone who needs it.
"I do support the strike and will wholeheartedly support those who are on strike. I am on call tomorrow, and I've told my colleagues not to worry, I will cover all your duties – make sure you're on the picket line."
Lucy Greenhalgh, foundation doctor (year two)
"I have not specialised yet and I'm currently working in gastroenterology. The most stressful part of the job is probably the same for most doctors. We spend our day-to-day job making huge decisions, decisions that can impact on life and death and this responsibility doesn't only come when you're a senior registrar or a consultant, it starts as soon as you're a foundation doctor, fresh out of medical school.
"I support the strike. I know it's not ideal and I know there will be inconveniences but we have been left with no choice. This is not just about junior doctors, and it is certainly not just about the pay but about supporting all the amazing NHS staff. But most importantly, it's about the patients and the survival of the NHS."