Junior doctors' strike: NHS England says 10,000 medics worked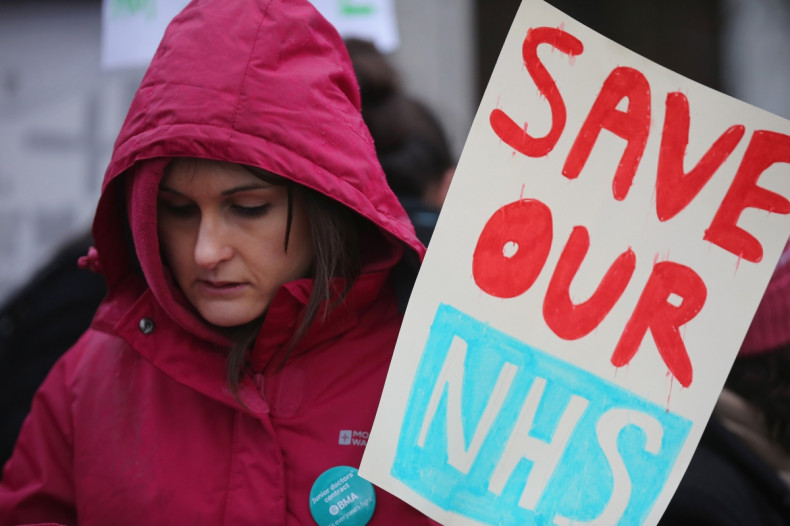 More than 10,000 junior doctors in England have signed on to work the day shift on 12 January despite the ongoing industrial action embarked on by the British Medical Association (BMA). NHS England said 39% of a possible 26,000 junior doctors scheduled to work on the shift had reported for duty.
The figures come after 98% of the BMA medics, out of a 76% turnout (28,305), backed a strike in protest over the health service's new contracts in November. NHS England also claimed 71% of the trusts' total medical workforce, including other doctors and consultants, had signed in for the day shift.
Anne Rainsberry, national incident director for NHS England, said: "We are actively monitoring the situation across the country and the impact of the action is broadly in line with what we were expecting. NHS trusts are now working hard to reschedule cancelled tests, appointments and operations as soon as is possible.
"We will continue to work closely with hospitals and other NHS providers across the country to ensure that contingency plans are in place and that they can safely provide the urgent and emergency services needed."
---
What is the dispute over a new contract all about?
---
Health Secretary Jeremy Hunt has urged the BMA to return to the negotiating table after talks between the parties at mitigation service Acas on 8 January failed to avert the partial walkout. The junior doctors still have two more days of industrial action planned, including a total strike on 10 February.
"This is a wholly unnecessary dispute. We want all NHS patients to have the confidence that they will get the same high-quality care every day of the week," Hunt told BBC Radio 4's World at One programme.
Labour leader Jeremy Corbyn, however, has backed the action. He blamed the government's "appalling" behaviour in a message on his official Facebook page.
"No NHS worker takes lightly the decision to strike, but the blame must be laid at the door of this government for the way it has treated doctors and now seeks to smear them in the press," he added. "It is time for this government to apologise to junior doctors and negotiate a fair deal that gets our NHS working again."
But despite his message of solidarity, a spokesman for Corbyn told IBTimes UK on the night of 11 January that he would not visit any of the BMA pickets.
A BMA spokeswoman said: "Since we asked junior doctors who would be covering emergency care to go into work today it is hardly surprising that they have done so along with those who are not members of the BMA.
"The simple fact is that the government cannot ignore the thousands who have today made it quite clear what they think of the government's plans."