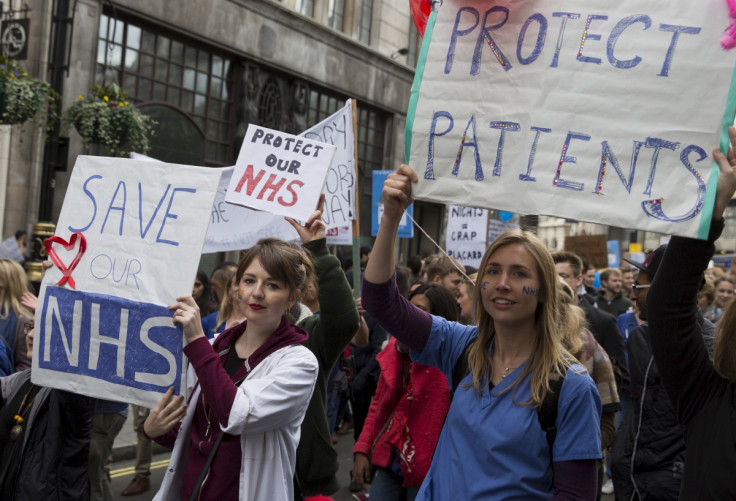 Strikes are a sure sign of failure. But when the blame game starts the finger tends to get pointed at the strikers. So it is with the junior doctors strike, with accusations of irresponsibility and loaded questions about the risks to which they are putting patients.
Doctors and the public – and the same goes for nurses, social workers and other caring professions – are bound by close personal relationships. These relationships can be very sensitive and intimate. But there is a third party involve in this relationship, more readily overlooked; politicians and policy-makers.
It is they who set up the structures, organisations and arrangements in which these roles and relationships operate. And it is these structures and arrangements that now seem to be going wrong.
For most of us, the role of politicians is less clear and more distant in such proceedings than those of the practitioners who are there to help, especially in large and complex organisations like the NHS which are difficult to understand at the best of times. But politicians and political parties have their own agendas and these can also be very far away from the direct rights and needs of citizens as patients.
This government and its Coalition predecessor have shown themselves enthusiasts for radical change in the NHS, associated with fundamental restructuring, privatization, private funding and outsourcing. There is still little if any evidence that this direction of travel primarily serves to advance the interests of patients.
Professionals like junior doctors may go on strike for different reasons; for crude self interest or because of their fears for patients and public and for the services in which they work.
Given that there hasn't been a doctors' strike for 40 years and that junior doctors put proper arrangements in place first to try and avoid a strike, and then to provide cover in the event it took place, it is difficult to be convinced that their action is ultimately anything other than altruistic and at personal cost.
I should perhaps stress that I write not as a member of any medical lobby, but with a background as a long-term user of NHS mental health services, involved in patients' and service user organisations. As a result, like many people I would be much more likely to put my trust and confidence in health and care staff than in the politicians who govern their working lives.
If it is the responsibility of doctors and other health and care staff to look after the rest of us, then surely it is the role of our politicians and policymakers to provide the environment to make that possible. Clearly, that is not happening now, with health and other public services subject to increasing central control, over-bureaucratisation and micro management.
To counter these concerns, growing questions are being raised that the NHS as originally envisaged is no longer viable; that a universalist service free at the point of delivery is unsustainable and encourages people not to take care of themselves. Anyone convinced of these arguments should look to the social care system which is still based on poor law principles of needs testing, is in chronic crisis and causes untold human and economic costs, additionally undermining the efficiency of the health service.
The junior doctors' strike is a symptom of a much bigger ideological struggle taking place in our public and welfare state services and needs to be recognised as such. Significantly, one group never seems to go on strike – that is the politicians who oversee these situations. Perhaps some of us would prefer if they did, but one skill they do seem to have is to ensure themselves the conditions of work that means that they, unlike groups like junior doctors, are never forced into the position of having to take industrial action.
---
Peter Beresford OBE is Emeritus Professor of Social Policy at Brunel University London, Professor of Citizen Participation at the University of Essex and Co-Chair of the disabled people's and service users' organization, Shaping Our Lives.
---