Across the UK, thousands of junior doctors who are in training, along with NHS supporters, are protesting against the government's plans to change pay and work schedules. It is the first strike of its kind to happen in 40 years.
The strike, which began at 8am (GMT) on 12 January has forced the cancellation of some 4,000 operations and outpatient procedures, with doctors only providing emergency cover for two out of the three 24-hour walkouts that have been scheduled; a second strike is due to take place on 26 January. Both January strikes will see hospitals being emergency staffed, whereas the third, planned for 10 February, will be a "full walkout", with no emergency care being put in place.
Despite complaints from health officials, the junior doctors insist the patients are being put at risk but not because of the strike, but because of the government's own policies. The government responded by saying the NHS needs heightened flexibility to deliver a service on weekends, due to medical costs rising.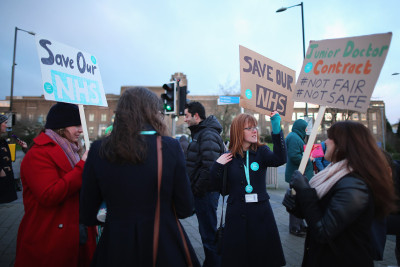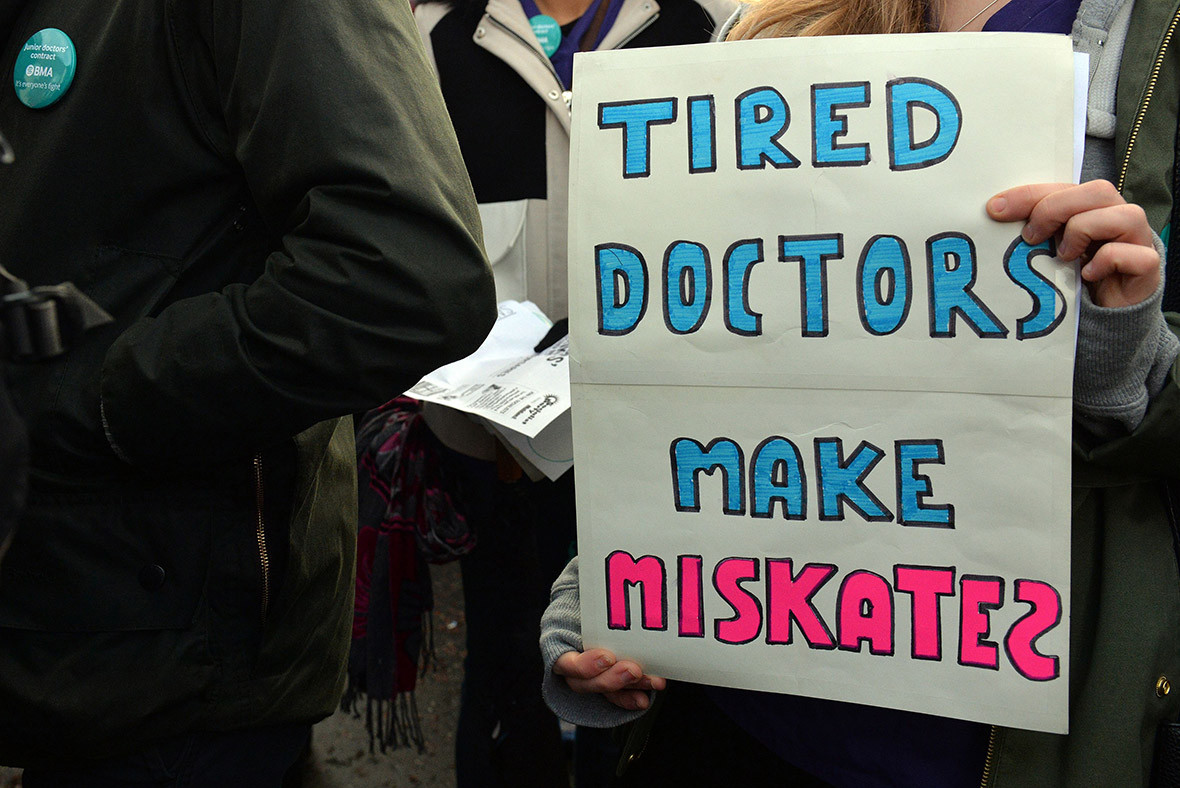 Prime Minister David Cameron pleaded with doctors on 11 January to call off the industrial action but officials were notably silent as protests proceeded to unfold across England, with Health Secretary Jeremy Hunt refusing to comment on the strikes that are taking place.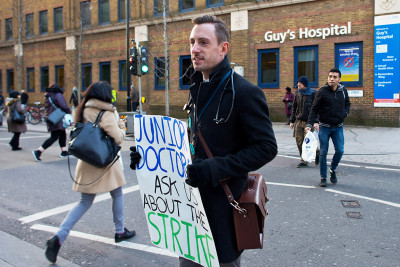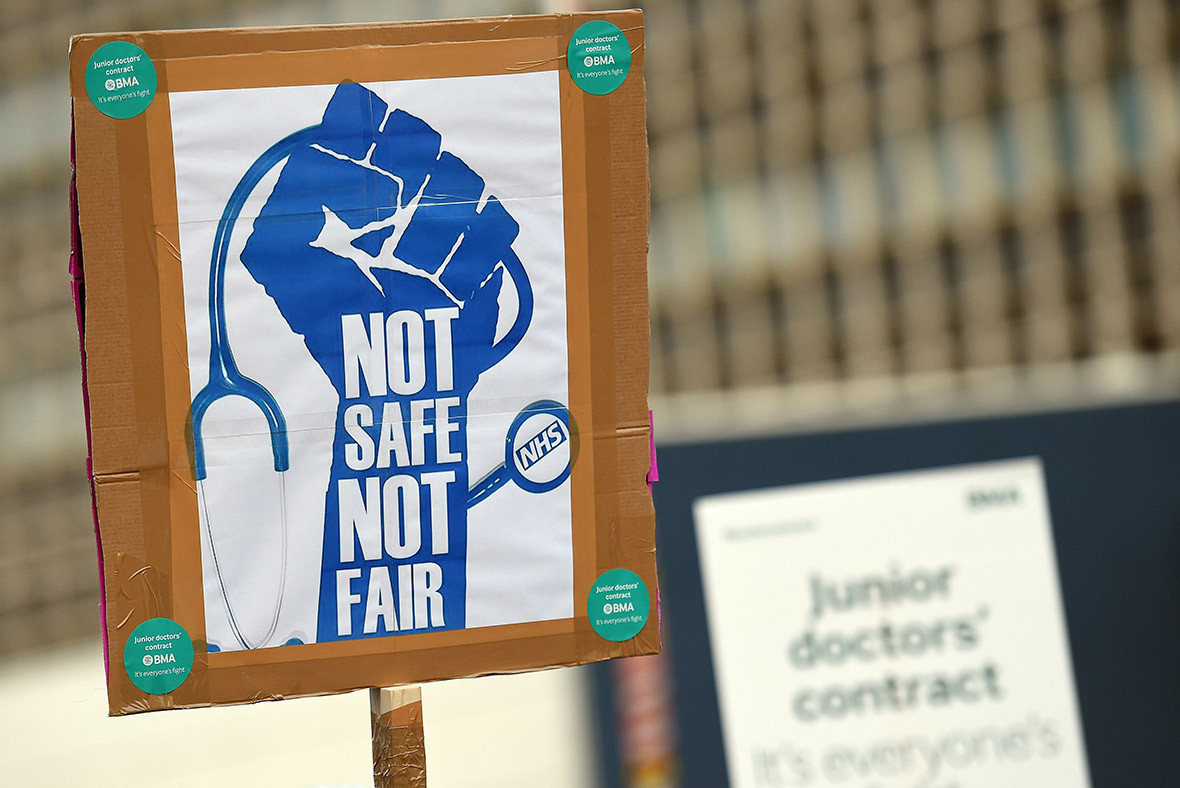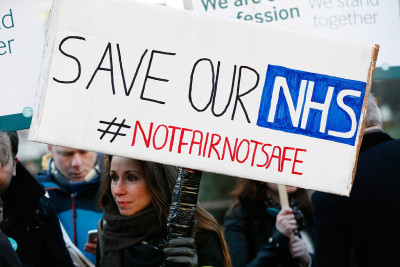 William Turner, one of the thousands of doctors taking part in the strikes, said: "Any safety issue that arises from these contractual changes and even any safety issue that potentially arise from these strike issues lay very much at the government's door. No doctor is here lightheartedly."
Meanwhile, paediatric surgical trainee Hemanshoo Thakker expressed the view that the shifts worked by most doctors are already up to 24 hours – often non-stop and that there are limited breaks throughout. He said: "If these protections are taken away and the trusts are able to make us work for as many hours as they wish, then of course we are going to be more tired and ultimately that's going to affect patient safety."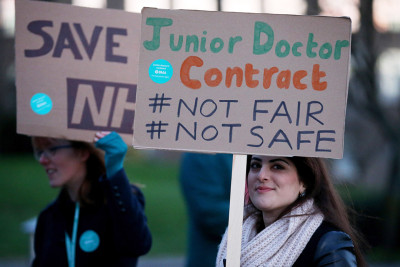 Waving banners saying "Save the NHS" and "Tired doctors make mistakes", the demonstrators continue to form picket lines outside hospitals. There are more than 55,000 junior doctors in England – a position covering people who have just graduated from medical school through to those with more than a decade of experience – and they represent a third of the medical workforce. Hospital consultants, GPs and other staff, including nurses and midwives remain in work.