The first look inside the visitor's center of Jurassic World has been revealed.
The official Facebook page for the movie posted a picture, saying, "We now have our first look inside the Jurassic World Visitors Center!"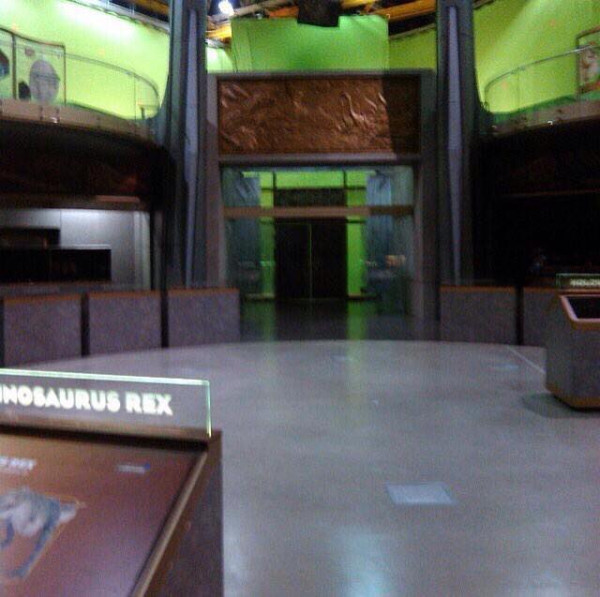 The image is slightly unsteady and does not give great perspective, but it does give a glimpse, and a fair idea of what the center might look like. There are also small educational podiums for each dinosaur species, set up at the center, reported Enstarz.com
After months of speculation and rumours on Jurassic World trailer, an insider on the Boxoffice forums reported that it will premiere this November on Interstellar.
"Extras involved in shooting scenes with the Mosasaur reported that they were told a trailer would likely hit November," the site reported.
Christopher Nolan's Interstellar is set to be released next month, 7 November.
Previously, it was reported that Jurassic World trailer is expected to premiere during the Super Bowl 2015.
The report revealed details about the promotion plan for the fourth installment in the Jurassic Park franchise.
"It revealed that the trailers and TV spots of the movie will be tied in with big events like the Kid's Choice Awards and Super Bowl. Also adding that there will be a T-Rex statue at Times Square courtesy New York's Toys R Us right before the movie is set to hit theaters," the report stated.
Jurassic World is being directed by Colin Trevorrow and will star Chris Pratt, Bryce Dallas Howard, Jake Johnson, Omar Sy and Irrfan Khan.
The film will hit theaters on 12 June 2015.