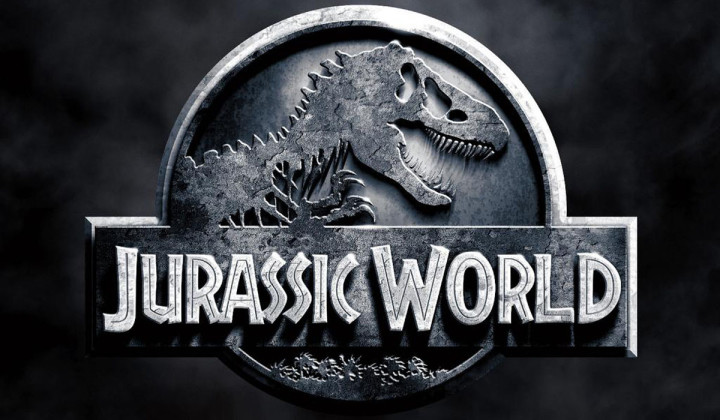 Jurassic Park sequel Jurassic World has a new ominous poster, as revealed by director Colin Trevorrow.
Trevorrow took to Twitter to show off the new one sheet for the first time, revealing a design reminiscent of the very first poster for Steven Spielberg's 1993 original.
The tweet comes with the hashtag #TheParkIsOpen, which appears to be the blockbuster's tagline, relating to the fact this film will take place on a fully operational dinosaur theme park on Isla Nublar, full of happy dino food, I mean tourists.
Similar posters were also created for the two Jurassic Park sequels. It's an effective, recognisable and well-loved idea, so it's good to see a classic hasn't been tinkered with.
A description of the film's trailer reportedly leaked last week, indicating that a cut exists and may debut sooner than expected. A trailer had previously been reported to debut during next year's Superbowl weekend.
We won't divulge the details of that trailer report, but it does sound interesting and we can't wait to see it.
Back in May Trevorrow revealed his concept for the film, telling SlashFilm: "What if, despite previous disasters, they built a new biological preserve where you could see dinosaurs walk the earth... and what if people were already kind of over it?
"We imagined a teenager texting his girlfriend with his back to a T-Rex behind protective glass. For us, that image captured the way much of the audience feels about the movies themselves. 'We've seen CG dinosaurs. What else you got?' Next year, you'll see our answer."
If they're in need of another poster design, the kid texting his girlfriend with a T-Rex behind him could work very well.
Starring Guardians of the Galaxy's Chris Pratt as a dinosaur rearer, when everything eventually goes to pot he will be running for his life alongside Bryce Dallas Howard, Nick Robinson, Ty Simpkins, Omar Sy, Vincent D'Onofrio, Jake Johnson, Judy Greer and Irrfan Khan.
Jurassic World will be released on 12 June 2015.