Jurgen Klopp would make people love Manchester City at last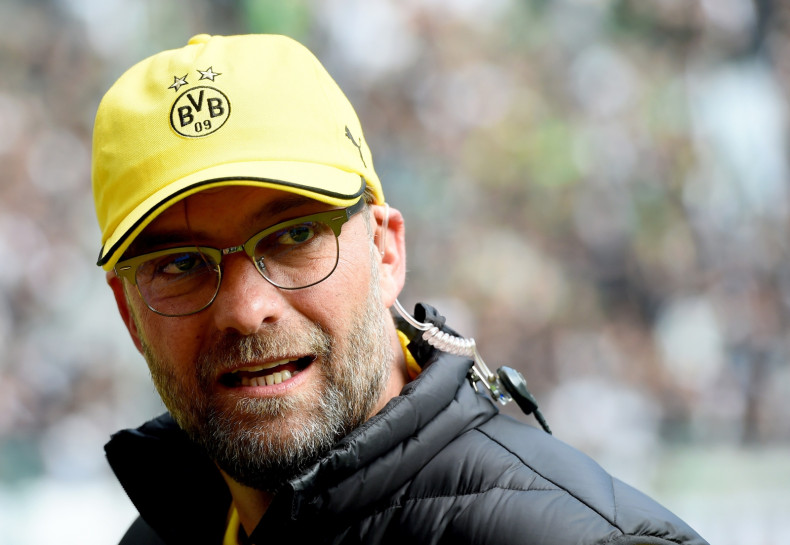 Let´s face it, there isn't much to love about Manchester City, is there? After years of financial mismanagement and on-field catastrophes, they struck petro-gold in 2008, like a tramp winning the lottery, and have spent the ensuing seven years building a squad of mercenaries with all the charm and charisma of a velour tracksuit.
City's 2012 title win was certainly dramatic, but that success, like last year's, owed everything to the implosion of a rival challenger. Whenever they have come up against crack opposition in Europe, they have invariably collapsed. Despite almost unlimited resources, they have produced few, if any, classic performances; with the exceptions of David Silva and Sergio Aguero, their play is built on a robotic muscularity which appeals to few beyond the confines of east Manchester.
So it's about time City invested some of their hugely fortuitous fortune on something, or someone, which will bring them goodwill. Someone who will make them seem slightly less plastic and give their 'project' something approaching legitimacy.
Jurgen Klopp would be the ideal man. A footballing hipster who has loves heavy metal and has inspired a marvellously naff German pop song, the outgoing Dortmund manager is surely the most colourful man working in top-level football today. With Manuel Pellegrini, a monochrome manager who resembles the evil emperor from Star Wars, certain to be shown the Eastlands exit door this summer, Klopp seems the perfect antithesis.
Yes, Klopp is leaving Dortmund under something of a cloud, having presided over a disastrous season which has pushed the club close to relegation, but there are some mitigating circumstances. Two of the club's best players in recent years, Robert Lewandowski and Mario Gotze, have left for Bayern Munich, and two other key performers, Mats Hummels and Marco Reus, have been plagued by injury.
This is the seventh year of Klopp's tenure at Dortmund, and the previous six yielded incredible success. The Ruhr club knocked Bayern off their perch by winning the league in 2011, and the domestic double a year later. In 2013 they missed out on the Champions League by a whisker, their old enemies from Munich snatching victory in the final with a late Arjen Robben goal.
In this period Dortmund were perhaps the coolest club in Europe. Their team resembled a buzzing yellow-and-black swarm, roared on by crowds of 80,000 at Iduna Park, whose southern stand, or 'Yellow Wall', has become a tourist attraction in its own right, such is the fervour it generates.
Klopp was at the heart of this revolution. His fluid tactical approach was manifest in formations which switched three or four times a game, predicated on training drills which emphasised coordination and movement above all else. He took young, versatile players such as Reus, Hummels and Shinji Kagawa, and moulded them into stars. Everything about his teams was done between the lines. Once again, the contrast with Pellegrini is stark.
Indeed, in many ways Klopp appears better-suited to Arsenal than City. Like Arsene Wenger he has made his name building young teams on a budget, with an emphasis on flair and elasticity. If the Arsenal board were to replace Wenger with Klopp, it would be a smooth, logical transition, which would sit well with the frappuccino-sipping cognoscenti of north London.
But one feels that City need Klopp more. Arsenal already have a fine young side, and, just as importantly for club directors, their brand is firmly entrenched. City, on the other hand, are still at an early stage of their brand development, and desperately need to shed the nouveau riche image that cloaks them like a garish fur coat.
In that sense, Dortmund's departing hipster is the ideal candidate. Manchester United have been resurrected this season by hiring a maverick from northern Europe; now it's time for their Blue neighbours to do likewise.