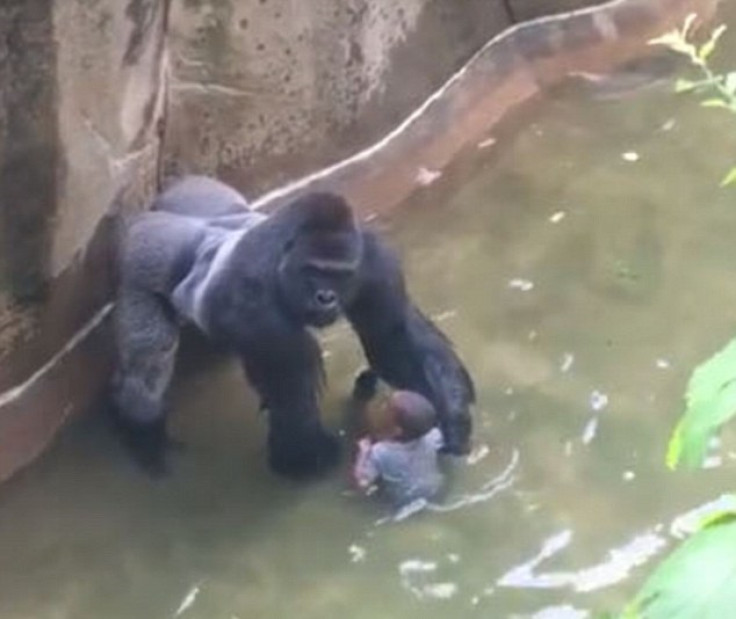 Almost half a million people have signed a petition asking authorities to investigate the parents of a child who fell into the gorilla pit at Cincinnati Zoo in Ohio, the US on Saturday (28 May 2016), resulting in the death of a 17-year-old gorilla.
Harambe the gorilla was shot dead by zoo staff after a four-year-old boy fell 15ft into the enclosure and was dragged around by the animal – who animal rights activists say was trying to protect the child.
And despite suggestions the barrier between the public should have done a better job of preventing a child crawling into the area, a popular petition on Change.org has placed the blame on the child's parents, Michelle Gregg, 32, and Deonne Dickerson, 36.
The petition suggests child services should investigate the couple, who are parents to three other children, and encourages the zoo and police to hold the parents responsible for what happened.
The 'Justice for Harambe' petition reads: "We the undersigned believe that the child would not have been able to enter the enclosure under proper parental supervision. Witnesses claim that they heard the child state that he wished to go into the enclosure and was actively trying to breach the barriers. This should have prompted the parents to immediately remove the child from the vicinity.
"It is believed that the situation was caused by parental negligence and the zoo is not responsible for the child's injuries and possible trauma. We the undersigned want the parents to be held accountable for the lack of supervision and negligence that caused Harambe to lose his life.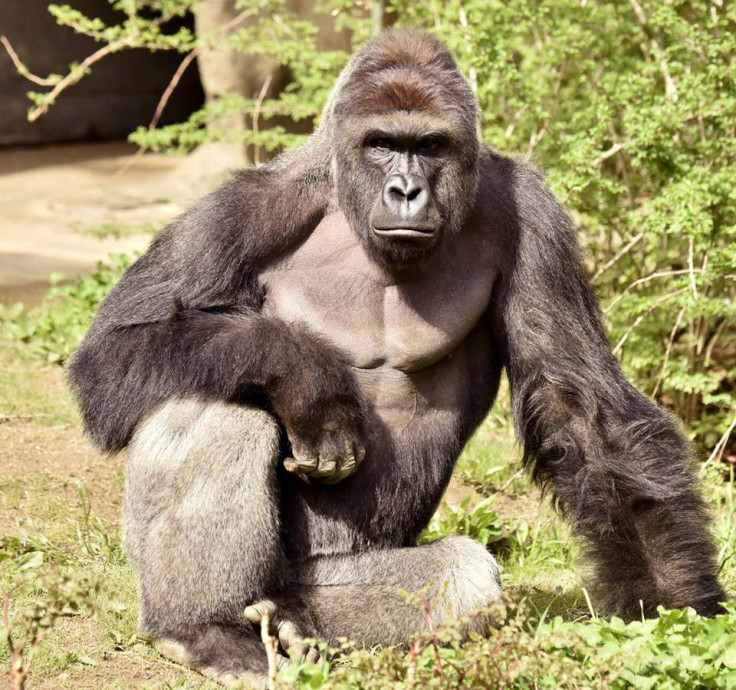 "We the undersigned feel the child's safety is paramount in this situation. We believe that this negligence may be reflective of the child's home situation. We the undersigned actively encourage an investigation of the child's home environment in the interests of protecting the child and his siblings from further incidents of parental negligence that may result in serious bodily harm or even death.
"Please sign this petition to encourage the Cincinnati Zoo, Hamilton County Child Protection Services and Cincinnati Police Department hold the parents responsible."
The petition garnered 424,714 signatures in just three days, while the case itself led animal-rights activists to question whether shooting Harambe dead was the right decision, claiming the animal was protecting the little boy and became startled after onlookers started screaming.
"The zoo security team's quick response saved the child's life. We are all devastated that this tragic accident resulted in the death of a critically endangered gorilla," said Zoo director Thane Maynard in a statement. "This is a huge loss for the zoo family and the gorilla population worldwide."
The boy managed to escape the incident with what his mother described as "a concussion and a few scrapes... no broken bones or internal injuries".
Although the zoo is open again for business, the gorilla enclosure remains closed until further notice.