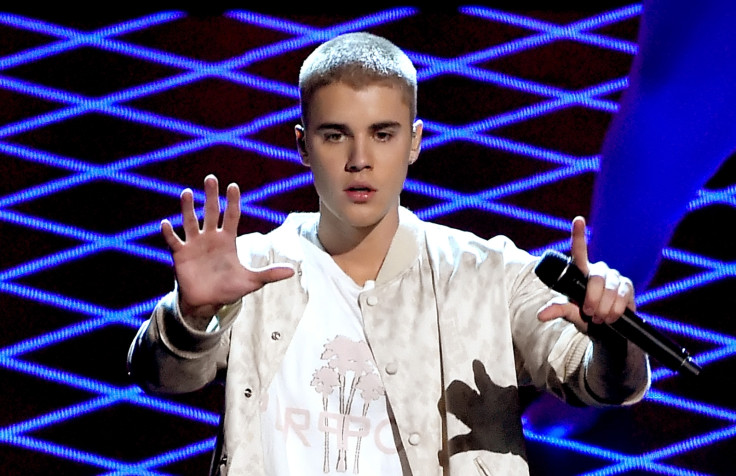 It seems like Justin Bieber loves to get into controversies. The Sorry singer was reportedly involved in an altercation with a man at Serafina restaurant in Los Angeles on Saturday morning (11 February), and allegedly "headbutted" him, on noticing that he was recording a "play-fight" between Bieber and former Disney star Kyle Massey.
According to TMZ, the Canadian singer and the unidentified man were involved in an altercation at 2am EST (7am GMT on 11 February) at the eatery where Bieber's producer and friend, Poo Bear, was hosting a pre-Grammys party.
A source told the celebrity news website that Bieber had asked the man to stop filming him and delete the video, but when his request fell on deaf ears, the 22-year-old allegedly attacked him.
Reports suggest that someone – other than man involved in the headbutt incident – called the LA County Sheriff's Department, but when the police arrived Bieber had already left.
The man believed to be involved in the incident has reportedly said that he did not want to press charges, but the police is moving on with their investigations.
"There was a report taken last week and at this point it is an open investigation, there is no further information available at this point," Officer Mandujan of the West Hollywood Sheriff's Department told HollywoodLife.
Caroline McBride, the director of public relations of Serafina Restaurant Group, told the celebrity gossip news website that "nobody from our staff was involved, nor did we call the police" and that they "know very little about the alleged incident at Serafina Sunset".
"We always have pleasant experiences with Mr Bieber whenever he comes to Serafina," McBride said. "Bieber always has a great attitude when he eats at Serafina NYC."
This news comes just days after a man filed a police report accusing Bieber of assaulting him after an NBA finals game in Ohio in June 2016.