Pop heart-throb Justin Bieber faces an international arrest warrant for a number of offences that could see him in court.
Lawyers representing photographers claim the snappers were targeted by the singer's minders, and charges against the Canadian millionaire popstar were served in a Buenos Aires Court.
The 19-year-old Canadian and his security staff are accused of theft, fraud, home invasion and causing injuries. According to a Sun report, lawyer Victor Stinfale claims Bieber ordered his minders to remove cameras and phones from photojournalists covering his South American tour last month.
The singer and his entourage were in serious trouble with Brazilian authorities for spraying graffiti and other incidents.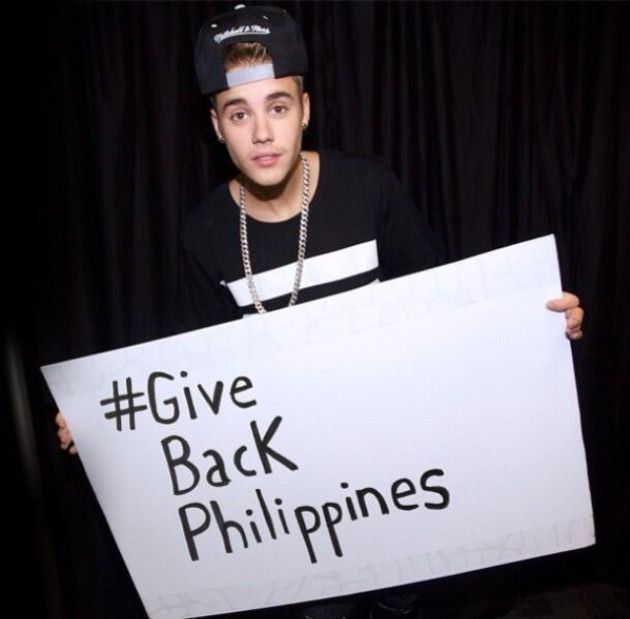 According to the New York Post, he spent three hours at Centaurus, a brothel in Rio de Janeiro. His bodyguards are alleged to have sprayed water on photographers to stop them taking pictures. Two females from the brothel were said to have been taken to his hotel, the Copacabana Palace in Rio.
Bieber was forced to apologise to Argentinians after images appeared to show him dragging the country's flag across the stage with his feet. He also finished one concert early after apparently contracting food poisoning.
Bieber has revealed a creative side, with a taste for spray-painting walls - either with or without the permission of the owners. He drew graffiti on the walls of the tennis court of the QT Hotel in Surfer's Paradise, Gold Coast in Australia.
Bieber used spray cans to make Pacman-style ghosts, colourful monsters, faces without bodies and a cartoon similar to Spongebob Squarepants.
QT Hotel in the Gold Coast said it gave Justin Bieber permission to spray graffiti on its wall. The Canadian singer and others posted images online showing cartoon faces in fluorescent paint on an outdoor wall at the hotel in Queensland state.
Responding to criticism, the hotel changed its Facebook page cover art to show Bieber, his graffiti and the declaration: "He asked, and we said YES."
In efforts to show a caring side, the Canadian pop singer raised more than half of his intended $1 million donation for Super Typhoon Yolanda (Haiyan) relief efforts.
Bieber's Yolanda relief promo promises the chance to win an exclusive studio hangout with the teen singer in Los Angeles.
"I'll fly you and a friend over to join me in LA from wherever you are in the world. It's gonna be awesome," he says in the campaign.
Watch the video of Justin Bieber's skateboarding mishap on YouTube, below: