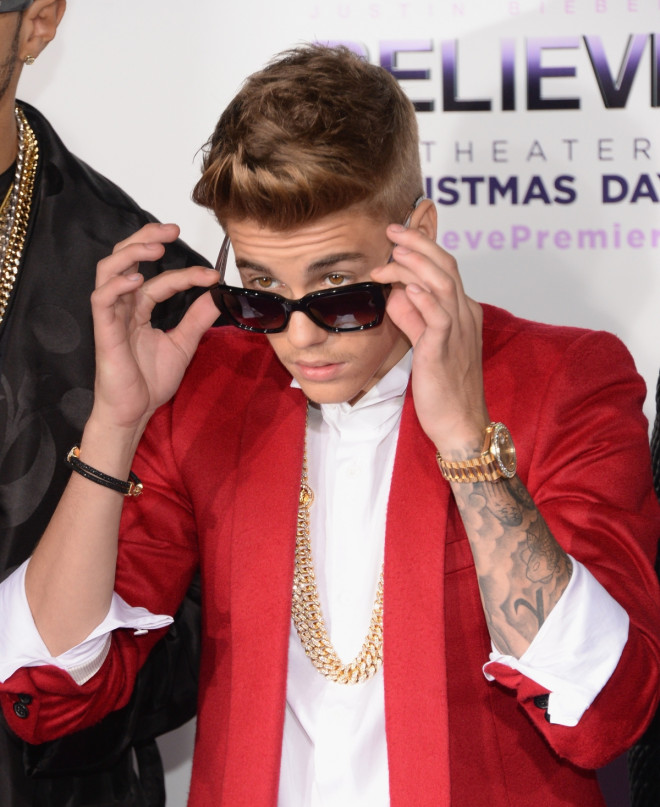 He never had the chance to work with Michael Jackson when he was alive, but Justin Bieber could still get his dream collaboration.
L.A. Reid of Epic Records has revealed plans to combine the vocals of the teen sensation with those of the late King of Pop to create "something special".
Reid, who was granted full access to four decades of the Thriller hitmaker's material, was the man behind Jackson's new posthumous record entitled Xscape.
You may recall that in August 2013 an up-tempo Jackson dance track entitled, Slave 2 the Rhythm, featuring a vocal from Bieber surfaced online. Although fans appeared to give it their approval, the young pop star's version was scrapped and it was notably absent from Xscape.
Now Reid, who signed Bieber to his label in 2009, is hoping to get the Baby hitmaker back in the studio to record an official track.
"I signed Justin, so I feel a loyalty. I feel like I should protect him. That's my relationship with him. But Slave 2 The Rhythm didn't include him per my direction," Reid recently told Access Hollywood.
"If it hadn't been leaked, it would have been featured but it sort of took the wrong turn. But you know what? We're gonna revisit that. We're going to revisit it and do something really special with Justin Bieber and Michael."
But while Reid believes that they will be able to produce something great, he knows it will take a lot to compete with Jackson's biggest hits.
"In the process of trying to compete and top thriller he made some really great songs, maybe they didn't live up to 'Billie Jean' and 'Beat It' and 'The Girl Is Mine,' but they were still great," he added.