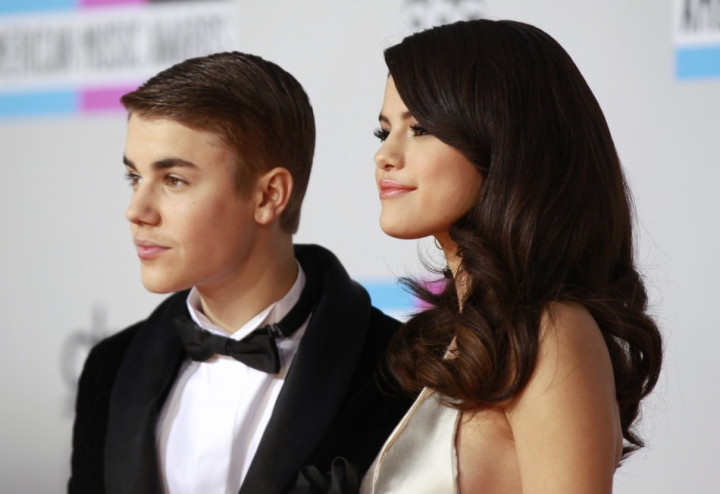 The Justin Bieber-Selena Gomez saga has taken another twist, with rumours the two young singers have sought to rekindle their romantic relationship.
A photograph of the couple, attending an Independence Day party in Los Angeles on 4 July, has surfaced. The image, apart from showing the 19-year-old Bieber drinking while underage (the legal age for alcohol consumption in the US is 21), shows Bieber and Gomez standing suggestively close together.
The two confirmed their break-up late last year, after which Bieber was busy courting controversy and scandal. Since then however, there have been flashes of reconciliation and a lot of speculation, despite rumours Bieber was involved with aspiring 22-year-old model Jordan Ozuna.
More rumours the two were possible getting back together surfaced in April, when Bieber posted an intimate photograph of the two on Instagram and sources told People Gomez flew to Norway to see her ex at a concert in Oslo. And an on-air break-down, during a radio interview in Canada, seemed to add weight to speculation Gomez still has feelings for Bieber.
Meanwhile, controversy continues to hound Bieber, despite promises he may have made Gomez. The Mail Online believes the singer has been accused of spitting in a DJ's face, while in the VIP area of a nightclub in Ohio.
"Two of Bieber's bouncers approached me and said I was trying to take pictures of Bieber," the alleged victim explained, adding, "He called my mom something, called my dad something, called me something ... and spit in my face."
The entire incident, it appears, had to do with underage drinking again. Bieber was reportedly consuming alcohol at the club.
In more pleasant news, Gomez's new album - Stars Dance - is to release next week. However, in anticipation of that release, the singer has offered fans a sneak preview of all 11 tracks. According to Star Pulse, Gomez tweeted: ""Who wants to hear previews from my new album RIGHT NOW? Go to http://StarsDancePreview.com and use #StarsDance to begin unlocking!"
Check out brief previews from Selena Gomez's latest album, Stars Dance:
[Videos Courtesy: YouTube/Selena Gomez]
For more videos and information on the album, click here.