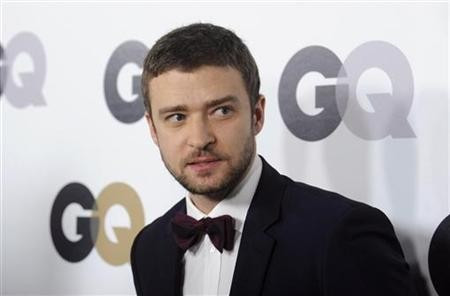 He is worth millions but Justin Timberlaker shunned some of London's most luxurious hotels to stay at a Premier Inn.
The 32-year-old Mirrors singer brought sexy back to the budget hotel chain by reportedly forking out just £95 to spend the night in the one Stratford, east London, branch after headlining the Wireless festival with Jay-Z.
According to insiders, the singer and his entourage spent the night drinking beers and eating burgers.
"It's great, it's right on-site," a source told the Sun.
"We're having a chilled-out get-together with the guys after the gig - beer, cider, burgers and chips, no frills. Justin doesn't like too much fuss and we're leaving early to go back to the US anyway."
The Suit and Tie singer, who performed at Wireless in the Olympic Park is on his Legends of the Summer tour.
But while the Premier Inn was Timberlake's hotel of choice other stars headed back to luxury digs for the night.
Rihanna stayed at the 5-star 45 Park Lane Hotel, while Jay-Z had arranged private accommodation.
Timberlake recently faced a backlash after his new single, Take Back the Night, offended an anti-rape group with the same name. The group objected to the star's use of the name for the "sexually explicit track".
Timberlake said: "Neither my song nor its lyrics have any association with the organisation.''
"As I've learned more about the Take Back the Night Foundation, I'm moved by its efforts to stop violence against women, create safe communities and encourage respectful relationships for women - something we all should rally around.
"It is my hope that this coincidence will bring more awareness to this cause."