Juventus chief defends agent's role in Paul Pogba's transfer to Manchester United
The French midfielder rejoined the Reds during the summer transfer window.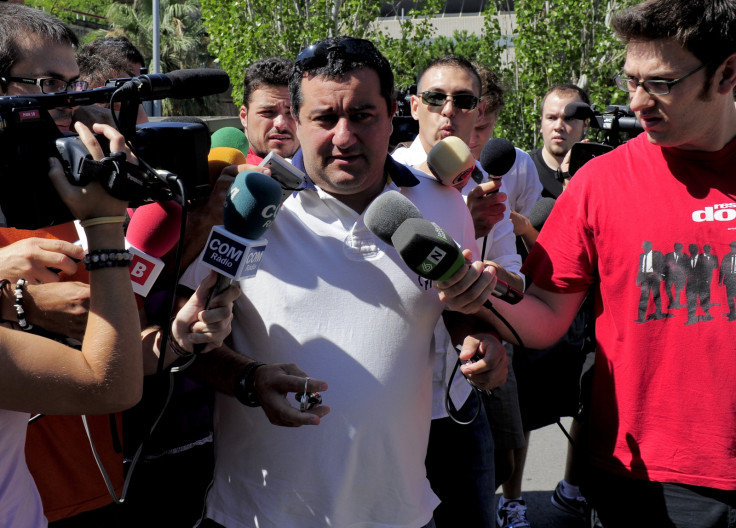 Juventus general manager Beppe Marotta has defended the fees paid to agent Mino Raiola for Paul Pogba's record-breaking switch to Manchester United. The 23-year-old Frenchman rejoined United from the Italian giants in a deal worth £89m ($110.5m), with Pogba's agent pocketing an eye-watering €27m.
A large number of fans and pundits have bemoaned the incredible payment handed to Raiola, who also represents the likes of Zlatan Ibrahimovic and Mario Balotelli. But Marotta said it is important to look at Raiola's fee in the broader context of a world-record transfer fee.
"We're talking about a deal over €100m and it's absolutely normal that whoever contributed to the operation's conclusion should receive a significant financial return," Marotta said of the deal with United, according to the Italian publication Il Corriere della Sera.
Marotta also stressed that Raiola was acting in the interests of Pogba and the Italian club, ensuring they got an unprecedented amount of money from United. "From being simply an advisor, agents have now become intermediaries who also work on behalf of the club," Marotta reflected on Pogba's transfer to United. "They propose offers and conduct negotiations."
Juventus signed Pogba from United in 2012 for a meagre fee and Marotta previously claimed the midfielder's most-recent transfer represented good business for the Italian club. "He [Pogba] came from United for a price of around €1.5m," Marotta said.
"After four years with us he decided to return to England. He wanted to leave at all costs. Our asking price was €105m plus €5m in bonuses, which is payable if the player renews with United or leaves for a fee of more than €50m. That brings us to a capital gain in the budget of €95m. Mino Raiola and his company will be paid €27m. Taking fees into account, the total gain for Pogba was €72m."
© Copyright IBTimes 2023. All rights reserved.