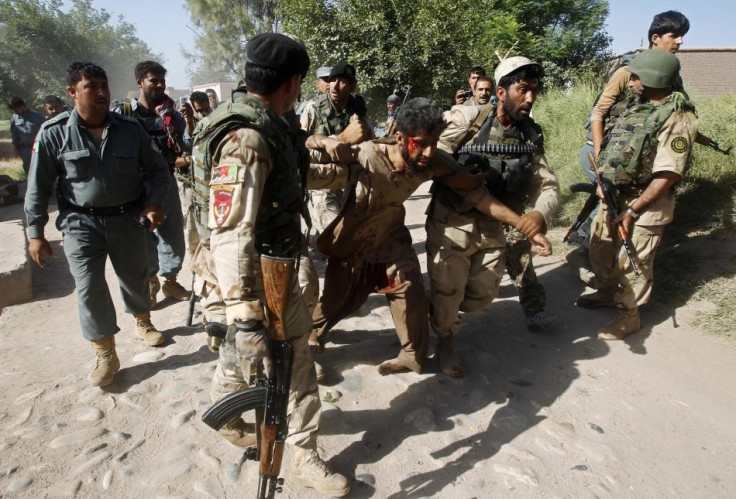 A US citizen is among five foreigners killed during a seven-hour siege by gunmen on a Kabul guesthouse that ended early Thursday (14 May) with security forces shooting dead three of the assailants before they could detonate their suicide vests.
Six people were wounded in the siege while 54 hostages were rescued.
"We can confirm reports that a US citizen was killed in the attack on a guesthouse in Kabul," US embassy spokeswoman Monica Cummings told AFP.
Taliban have claimed responsibility for the attack in an email distributed to media, says AP.
The assailants stormed the Park Place guesthouse ahead of a concert late on Wednesday which was expected to be attended by mostly Indian and Turkish guests.
"A party with live Afghan music was playing upstairs — with several VIPs attending — when the gunfire started," an employee who saw at least five bodies near the entrance when fleeing told AFP.
Around five gunmen are believed to have entered the guesthouse before the concert began but encountered resistance from the guards.
About two hours into the standoff, amidst gunfire and explosions authorities entered the building and evacuated at least 16 people.
Police cordoned off the area around the guest house in Kabul's Kolola Pushta area immediately after the attack began around 8.30 pm local time (1600 GMT).
Kolola Pushta is close to the Ministry of Interior and the Indian embassy. India's ambassador to Afghanistan tweeted that all Indian nationals were safe. But Al Jazeera reported that two Indians were among those killed.
The attack is widely believed to be part of Taliban's spring offensive launched last month when they stepped up attacks against government and foreign targets. They have in particular attacked places occupied by foreigners.