Kagame Plans $1bn Bond But Human Rights Cloud Remains Over Rwanda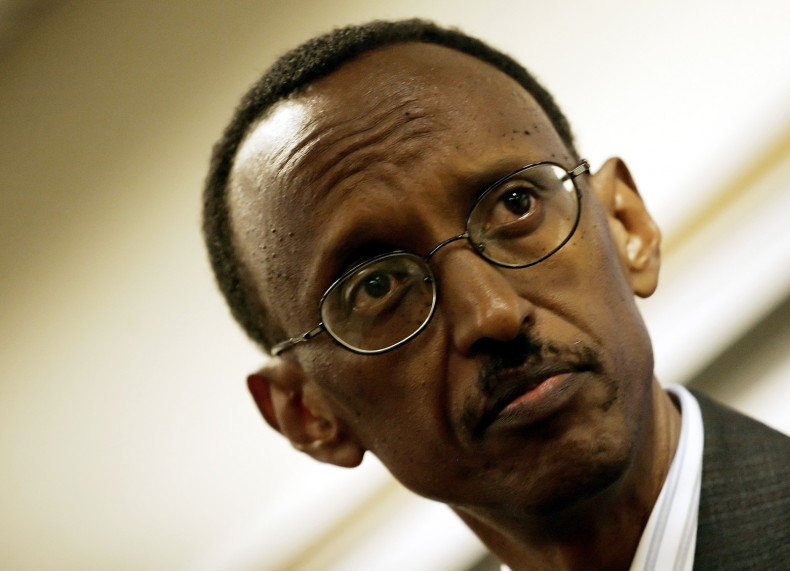 Rwanda's President Paul Kagame has said the country plans to sell its second bond on international markets next year, in a bid to raise finance for infrastructure projects.
The bond could be worth as much as $1bn, Kagame said, as Rwanda seeks to tap blooming investor confidence in the country.
The funds would be used to finance the construction of an airport and power plants in the East African nation.
Rwanda last issued a bond of $400m in 2013. It was oversubscribed by more than eight times, Kagame told reporters at the US-Africa Leaders Summit in Washington on Tuesday.
"We might go for double that or more, up to $1bn," Kagame said.
Rwanda's economy is growing rapidly. Its gross domestic product has raced to an average growth of 7% over the past five years, and it is expected to expand at 7.5% in 2014.
"People who want to see Africa develop come to Rwanda particularly because we have set up a very good environment that makes things work for us and for our partners who come invest with us," Kagame said.
Human Rights Record
Despite the optimism surrounding Rwanda's rapid boom, the economic miracle has at times been overshadowed by the international criticism of the country's human rights record.
Kagame stands accused of leading an increasingly authoritarian regime, stifling dissent through violence and subverting its neighbours.
The United States slashed its military aid to Rwanda in 2013 amid evidence Kagame supported the ultra-violent M23 rebels in the Democratic Republic of Congo. The M23 is notorious for its use of children on the frontline.
Kagame, however, brushed off criticism of his administration's attitude to human rights.
"The markets are never wrong," he said. "Look at the situation in Rwanda, where we have been 20 years ago and where we are now. It's short of miraculous. It can't be just because we are violating human rights. It's because actually we value and respect human rights."
Kagame was one of 40 African heads of state in Washington for the investment summit.