Skepta, Kano, Craig David, and Laura Mvula lead the way at the Glasgow SSE Arena in Glasgow, Scotland on 4 November for the Mobo Awards 2016.
Into its 21st year, the prestigious event, hosted by Melvin Odoom and his Kiss Breakfast Show co-host Rickie Haywood Williams, celebrates diversity in music. The stars of the moment turned out in force to recognize the artists who have brought soul and reggae, hip hop, grime and Afrobeats to prominence.
All eyes were on grime music star Kano and soul singer Mvula who scored the most nominations with four nods each, and Craig David, as he made his comeback.
David, who in 2000 won the best newcomer trophy, made a triumphant return to the Mobos scoring two nominations including Best Male Act alongside Tinie Tempah, Skepta, Stormzy and Kano. The singer rocked the red carpet looking confident ahead of his highly anticipated live performance.

And it was his night as he bagged the Best Male Act award in recognition of his incredible comeback. Accepting the award he told fans: "I'm overwhelmed and honoured. The public have supported me from the beginning. To be back here with a new album it's just crazy. I just want to thank everyone who's been there since 1999 - Artful Dodger days."
Speaking about his return to the Mobos he said: "The crowds here have been amazing over the course of my 16 years performing, so to be actually able to perform here again - and the Mobos have supported me from 2000, so it's been an amazing journey. It's a celebration of music and I'm just happy to be a part of it to be honest."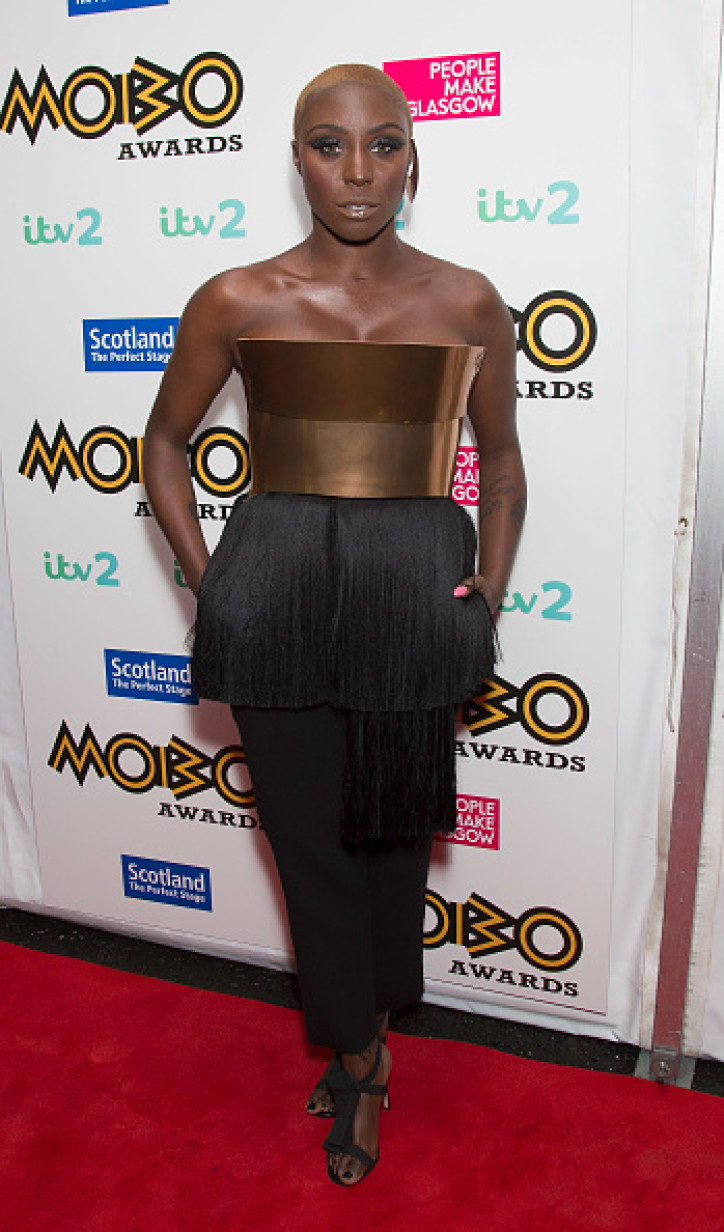 Mvula, who was up for best female act alongside Katy B, Lady Leshurr, Little Simz and Nao while her second studio album The Dreaming Room is competing for best album, said it was great to be accepted by the music industry.
"I'm happy to just be in the mix - nomination or not truly to be acknowledged at all, especially when people put me in a weird box of weird music that no one understands - that's boring and not really accurate. I'm here and I'm accepted and they think I'm something.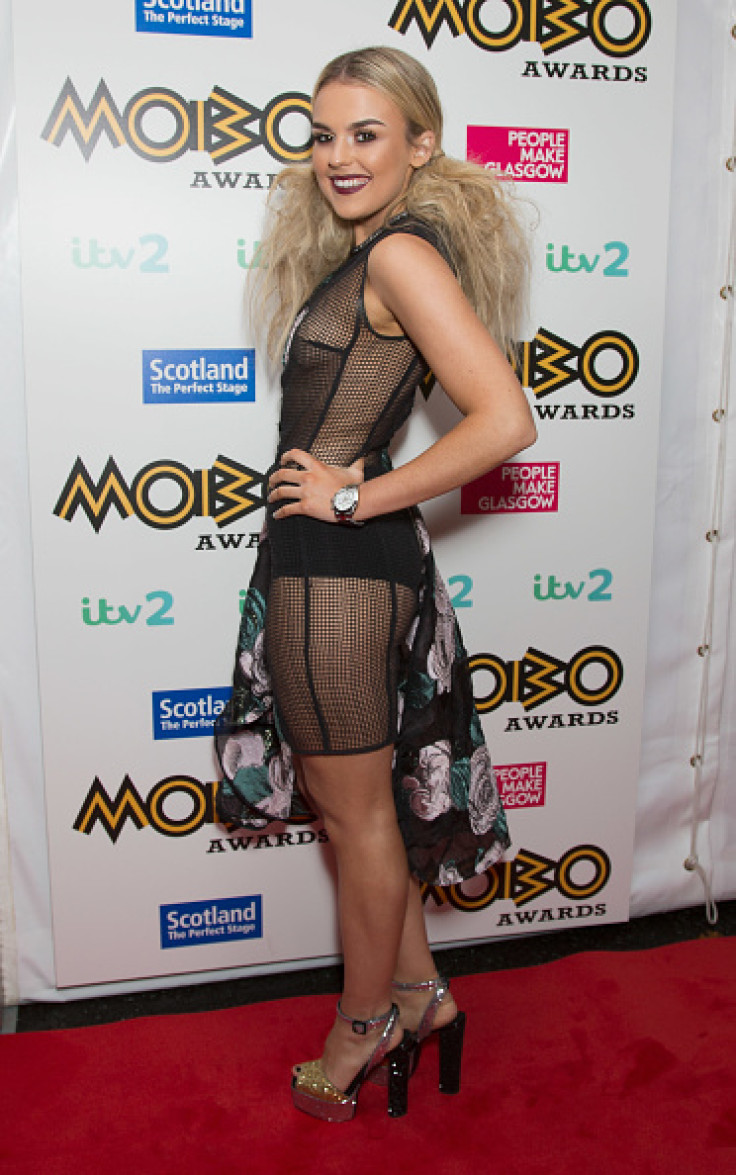 "It's wicked. This whole journey over the last three years has been such a whirlwind for me. I feel like I've come up from an amateur environment. I've always made music but I never expected to be recognised for it. Not on this scale, so to be nominated four times is cool and Its like I'm coming out of the underdog mentality."
Tallia Storm, 18, R&B/Soul singer presented best album award. Returning to her home city she said: "I'm so excited to be back in Glasgow. This is huge. I haven't been back here in so long, so this is a really big deal for me.
"I think the Scottish crowds are always the loudest so it's going to be wild. And I'm presenting an award, so I can't wait to get on stage to say a big hello to all my fellow Scots - it's going to be epic.
"I'm presenting best album which I can't believe. It's such a huge honour, such a privilege."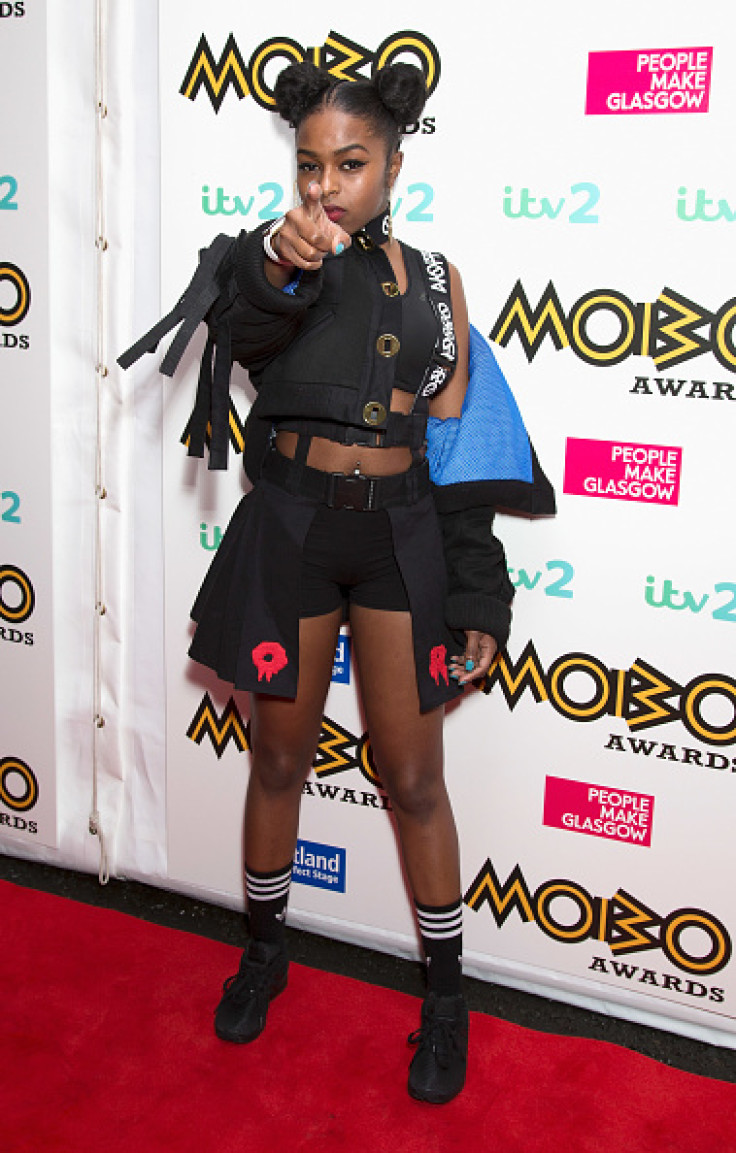 Newcomer Nadia Rose who made a striking entrance on the red carpet won Best Video for Skwod while WSTRN scooped Best Newcomer. Chip won Best Grime Act beating off competition from the likes of Kano, Skepta, Stormzy and AJ Tracey. Section Boyz were named Best Hip Hop Act while Popcaan was voted Best Reggae Act at the Mobo Awards for the second year in a row.
Lady Leshurr took home this year's Best Female Act beating off competition from Laura Mvula, Katy B, Little Simz and Nao. "This is like a dream come true," said the rapper. "I've been watching the Mobos since ages ago, basically. To be here behind this stand... I'm shaking."
One of the big surprises of the night came courtesy of Kano who beat favourites for the Best Album award Skepta, with Made In The Manor. The singer wasn't able to accept the award but sent a video message thanking his fans for their support.
While it was a celebration, the event was not without controversy. Just hours before his performance Tinie Tempah pulled out of the event citing "music industry politics" as the reason for his withdrawal from the show.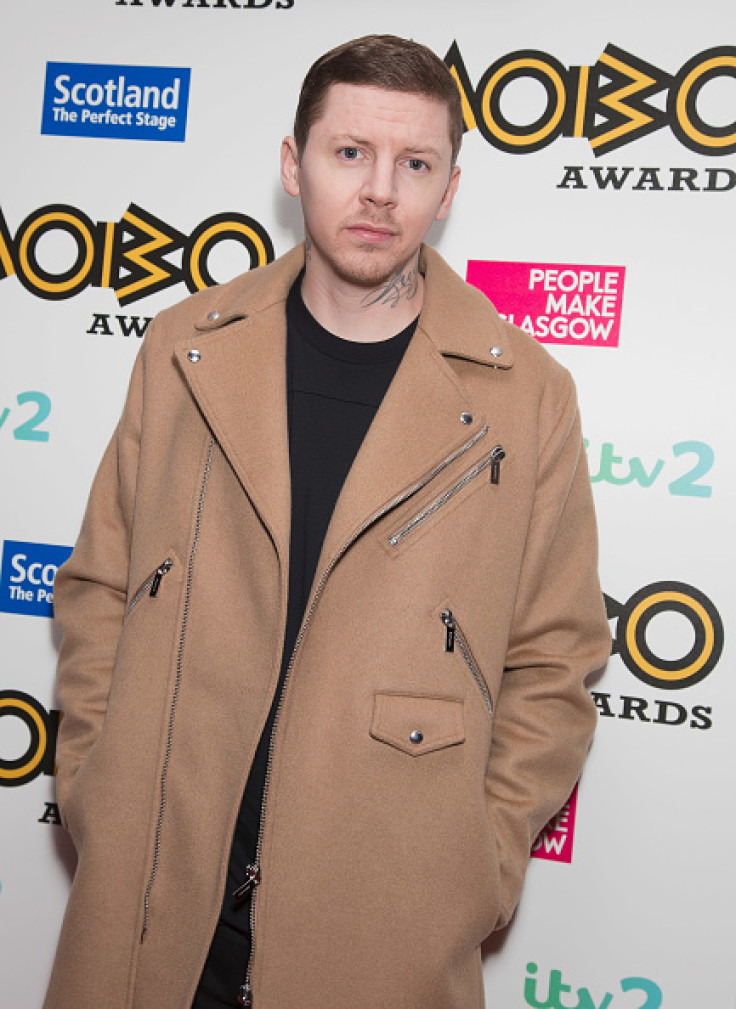 The British rapper posted a handwritten note on Instagram explaining: "I will not be performing at this years Mobos for reasons that are outside of mine and the Mobos' control.
"The Mobos is a ceremony I have grown up watching and take pride in. It's given a platform to so many artists who have inspired me. So I always go above and beyond to attend. I am gutted to not be performing.
"I didn't go into this much detail because I want to have a moan. I wrote this because my music and my culture is very important to me and this has been the same issue year after year.
"It is frustrating when music industry politics dictate my ability to celebrate either. It's been a great year for British music, especially the underground. I will be watching and supporting."
The awards ceremony Twitter account shared the post with the caption: "Message from @TinieTempah regarding his performance tonight. (sad emoji) We appreciate the kind words and we will always support."
The awards show also came under fire from viewers on Twitter after the award for Best Song was mistakenly presented to WSTRN instead of MC Abra cadabra.

Mobo organisers issued an apology in a statement blaming a "production error " saying "Of the many worthy winners of best song, we deeply regret a mistake was made."
Full List of Winners:
Best Album: Kano - Made In The Manor
Best Male Act: Craig David
Best Female Act: Lady Leshurr
Best Video: Nadia Rose - "Skwod"
Best Hip-Hop Act: Section Boyz
Best Grime Act: Chip
Best Song: Abracadabra
Best Reggae Act: Popcaan
Best Newcomer: WSTRN
Best R&B/Soul - Shakka
Best International Act: Drake
Best Jazz Act: Esperanza Spalding

Best Gospel Act: Guvna B
Best African Act: Wiz Kid
Paving The Way: Nicola Adams MBE and Ms. Dynamite