Ten years ago, it would have been unfathomable that grime collective Boy Better Know could headline a major music festival like London's Wireless. Well, that is exactly what happened in July 2016, proving just how prominent the grime genre has become – again – over the last year. As the Mobo Awards 2016 prepare to get underway, IBTimes UK looks back at how the tough-as-nails genre was able to rise from the ashes.
Any youngster with a passion for British music will undoubtedly cite Skepta as one of their standout artists of 2016. And rightfully so because, just as much as grime is enjoying a resurgence, Boy Better Know's co-founder has also been granted another turn in the spotlight. The grime god dropped his highly-anticipated second album, Konnichiwa, in April and it was absolutely worth the wait.
It proved that Skepta, 34, still has the same passion for lyricism, creativity and, of course, grime, that he did when BBK first rose to prominence in the mid-noughties. Konnichiwa has received a best album nomination at the Mobos 2016, which are set to take place on 4 November in Glasgow, Scotland. The record is in good company with Kano receiving a nod for his critically-acclaimed Made In The Manor while Giggs is up for his fourth outing Landlord.
With grime at the forefront of the British music industry, it would be wrong if the Mobos did not recognise it so prominently. While Skepta has enjoyed an immense amount of success, Kano has also cleaned up over the last few months. Made In The Manor, his first LP in six years, peaked at number eight on the UK charts and has earned the MC four Mobo nominations.
Following on from his incredibly successful 2015, Stormzy has continued to ride the wave with a slew of festival performances and a lucrative endorsement deal with Adidas. The mainstream arena have also piqued interest in female grime acts such as Lady Leshurr and Nadia Rose, who happens to be Stormzy's cousin.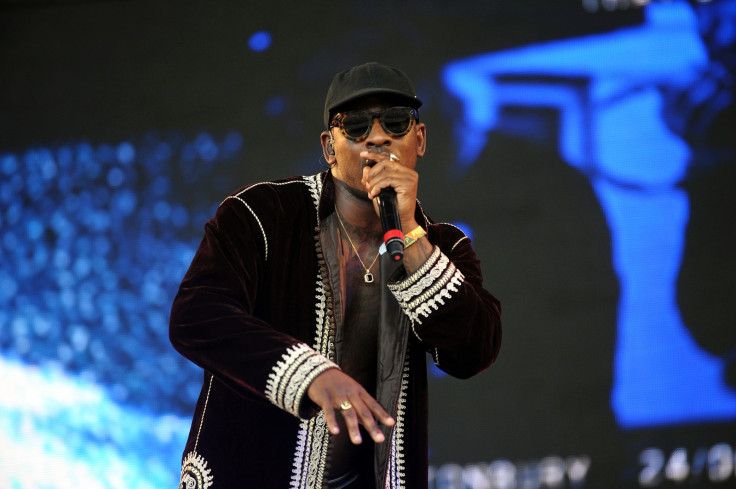 Grime's resurgence is not to say that the genre had completely disappeared before – hungry MCs remained grinding underground, behind-the-scenes, trying to get heard. But why now? Manchester's very own Bugzy Malone offered an answer to IBTimes UK at Parklife Festival this summer.
The rapper, who enjoyed chart success with his latest EP Facing Time, explained: "I think fashion goes round – the same way it comes into fashion, the same way it leaves. I just think now's the time and a series of different events have happened that make it interesting outside of it just being music. Certain clashes between people make it a talking point outside of the songs and that's happened a few times so it's got people looking like, 'There's something going on over there'."
Malone is not wrong as people really have been looking, particularly internationally. Canadian hip hop superstar Drake has fiercely aligned himself with Skepta's Boy Better Know and even claims to be signed to the independent label. R'n'b hitmaker Chris Brown has also formed a close bond with UK hip hop act Section Boyz, who released an entire mixtape together in October.

At the top of the year, BBC Radio 1 boss Chris Price predicted that grime would be the UK's next "big cultural export", stating: "It feels like international eyes are on the genre." Grime's appeal clearly knows no bounds.
This was proven in Skepta's momentous triumph at the Mercury Prize 2016 awards. The MC celebrated a milestone for the genre when Konnichiwa won the £25,000 prize money fending off serious competition from the likes of David Bowie, Radiohead and The 1975. Not since Dizzee Rascal's win in 2003 for his iconic debut Boy In Da Corner, had a grime, or even what would be deemed an 'urban' act, triumphed at the Mercury Prize.
With Dizzee Rascal in mind, grime is certainly in a new place but it would be irresponsible to forget its origins. Dizzee performed Boy In Da Corner in its entirety at a special show in London on 21 October, serving as a reminder of grime's humble beginnings and early fame in 2003.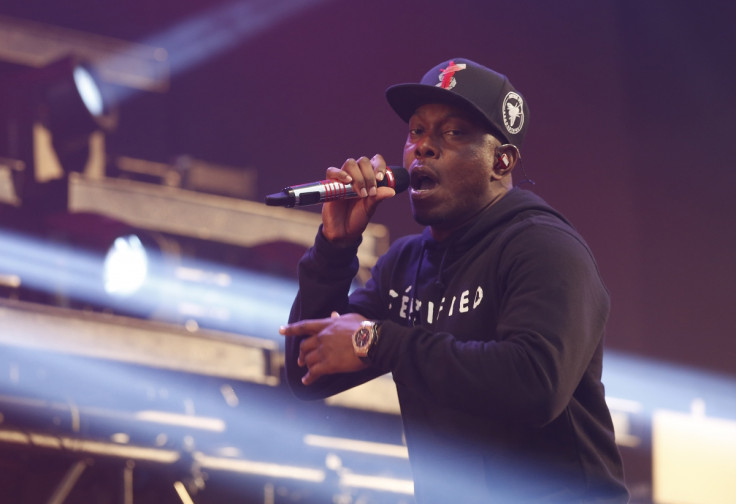 Reflecting on grime's dominance over the past year and its future, British soul singer Michael Kiwanuka told IBTimes UK: "I hope it just continues to keep going and that the music develops and sounds fresh too. Grime's doing that and hopefully soul music keeps up. Music is getting so brilliant again in Britain, it feels like we're having a resurgence. It seems like London, Britain is where it's at. I love going to America but Britain is where it's at too."
Given the notoriously fickle nature of the music industry, it is difficult to say how long grime's second outing in the sun will last. One thing is for sure – the genre, and all associated with it, are basking in the rays before it sets.
The Mobo Awards 2016 will be held at Glasgow's SSE Arena on 4 November and will broadcast live on ITV2 from 8pm.