Kanye West new album: Rapper to debut Waves at Madison Square Garden fashion show in New York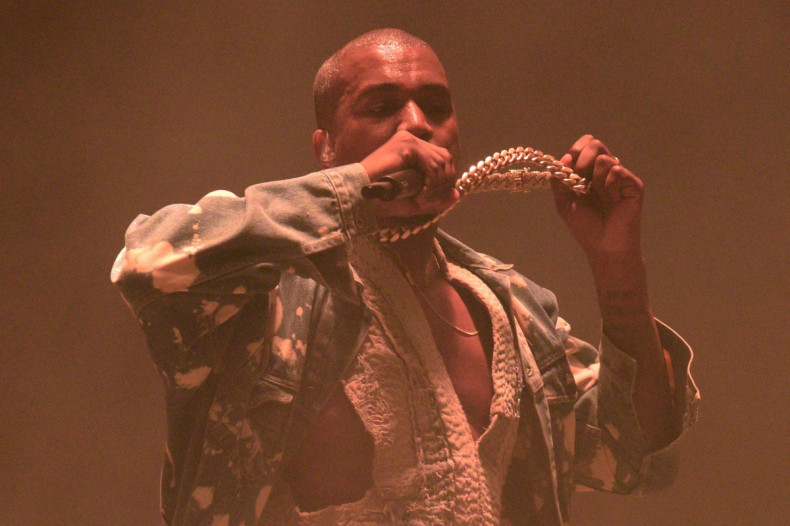 When you are a self-professed rock star like Kanye West, making huge changes to a project at the last-minute is no big deal. The US rapper has changed the name of his upcoming album from Swish to Waves despite finishing the record with three weeks to go before its release. It appears the hip hop star has huge plans for the album's debut as reports claim he is to debut the record at a fashion and multimedia art show in New York.
West, 38, previously announced the completion of Waves, formerly referred to as Swish, on Twitter with a handwritten sheet of paper bearing the tracklist. In a new picture of the same altered piece of paper, the All Day rapper has made additional changes appearing to relate to a New York Fashion Week show at Madison Square Garden. Perhaps to correlate with the display of his Yeezy season-three collection, the tracklist has been split in three 'acts' and is to end with an 'ultra-light beam'.
Whereas West's sister-in-law Kylie Jenner was the only one to have initially signed the handwritten sheet with "Kylie was here," the rapper's wife Kim Kardashian and music producer friend Swizz Beatz, who is believed to have worked on Waves, have now also added their names. Teasing further details of the album, and crediting his inspirations and those who have worked on Waves, West added in a series of tweets: "All respect to Andre Harrel and Max B #Waves. I got this record n*ggas can't even play before 2 am. Honor puff honor 50 honor q tip honor jay."
Reports suggest West will showcase his latest Yeezy fashion collection in New York on 11 February 2016, the day of Waves' reported release. Fans around the world would also be able to watch the show, as it is to be screened at Cineworld cinemas worldwide with tickets for the event going on sale today (27 January). Vanessa Beecroft, a visual artist who has appeared at West's fashion shows in the past, is listed as a guest performer.
Waves is set to feature collaborations with Kendrick Lamar on No More Parties In LA, Post Malone and Ty Dolla $ign, with Sia also a possible guest star. The album will follow on from West's 2013 album Yeezus, which topped the UK and US Billboard 200 charts.
Listen to Kanye West and Kendrick Lamar's No More Parties In LA: