It is one of the most anticipated collaborations in hip-hop, and Kanye West and Kendrick Lamar have finally debuted their new song No More Parties In LA. The track, which is expected to feature on West's forthcoming album Swish, has garnered much acclaim and suggests the Grammy-winner has reverted back to the beloved musical style of his pre-Yeezus era.
After teasing a snippet of the collaboration at the end of the track Real Friends, West, 38, debuted the full six-minute version on 18 January, simply telling his Twitter followers: "It's up," along with a link to the Soundcloud. The track features West reflecting on his humble beginnings as a producer for the likes of Jay Z and subsequent rise to A-list celebrity status as a result of his marriage to reality star Kim Kardashian.
West raps: "A backpack n***a with luxury tastebuds and a Louis Vuitton store, got all of my pay stubs/ Got p***y from beats I did for n****s more famous/When did I become a-list? I wasn't even on a list."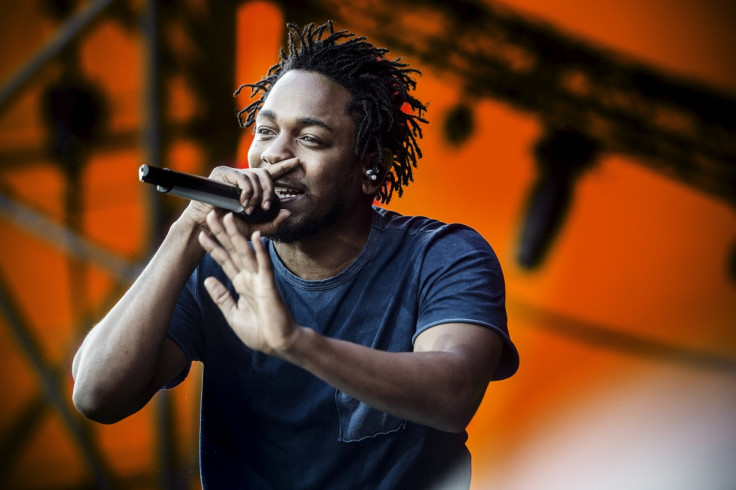 Since the release of his 2013 album Yeezus, fans have criticised the direction of West's music and were unimpressed with his recent track Facts, which he merely used to slam his former employers Nike. Addressing the doubts about his musical ability, West raps: "I know some fans who thought I wouldn't rap like this again/ But the writer's block is over, emcees cancel your plans."
The Chicago native also jokingly takes credit for his daughter North's outfits, in particular a pink fur jacket she wore in December 2015, while applauding his wife's success from a reality show on E! West raps: "Pink fur, got Nori dressing like Cam, thank god for me/ Whole family gettin' money, thank god for E!"
No More Parties In LA. had been due to premiere on 15 January 2016 as part of the rapper's G.O.O.D. Fridays music series, but it was delayed due to a last-minute business trip. Kardashian, 34, explained via Twitter on West's behalf: "I soooo didn't mean to lie to you guys about GOOD FRIDAYS coming back. Kanye flew to Italy for a Yezzy Season 3 fitting.
"He flew Noah out with him so he could finish "No More Parties In La" & wrote 90 bars on the plane there!!! This is the 1st song ever with Kanye & Kendrick Lamar! He just landed & headed straight to the studio to finish it!!!"
Kanye West will release his seventh studio album Swish on 11 February.
Listen to Kanye West and Kendrick Lamar's No More Parties In L.A.: