US rapper Yasiin Bey, formerly known as Mos Def, has made his first public statement following his arrest and detainment in South Africa. The hip hop star was taken into custody in Cape Town after reportedly attempting to leave the country using a "world passport" and has now pleaded for his freedom in a message posted on Kanye West's website.
Bey, 42, was reportedly trying to fly out to Ethiopia for a concert when he was detained at the airport. According to the New York Daily News, South Africa's Department Of Home Affairs gave the veteran rapper two weeks to exit the country after he was detained for two days but Bey claims he has been refused permission to leave.
The Grammy-nominated rapper has now addressed the issue in a freestyle, which appears to be recorded in a voicemail message, shared on the website of his G.O.O.D. Music record label boss West. Bey raps: "Ain't home arrest, I don't need to stay/ I'll leave and I'll stay away, I committed no crime any place/Why these police up in my face?"
Once the freestyle ends, Bey explains in an incredibly long statement: "At this present time, I am currently in Cape Town, South Africa, and I'm being prevented from leaving, unjustly, unlawfully, and without any logical reason. They're saying that they want to deport my family.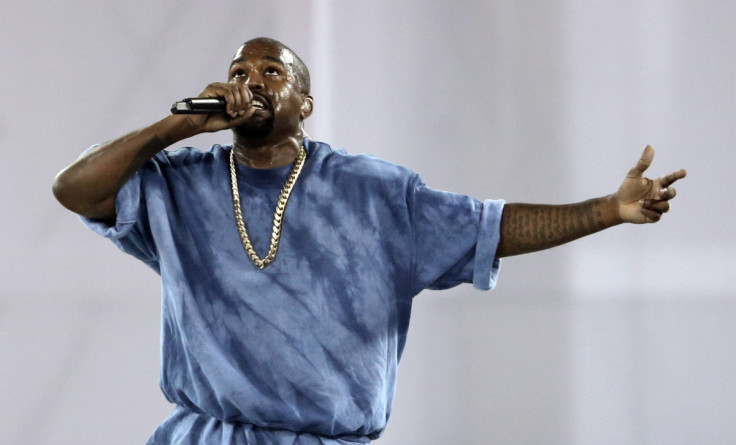 "They're making false claims against me, some of these government officials, even in the press are making false claims against me, saying that my travel document that I was travelling with is fictitious, which it is not. Anyone can do the research about the world passport; it's not a fictitious document."
According to Bey, he is being victimised for political reasons and accuses the South African government of having monitored him throughout his stay without a valid reason. The rapper continues: "To quote Lil Durk, I am not a liar. I've made no false claims. I have not misrepresented myself. I'm under unnecessary state supervision and scrutiny, and I have reason to believe or suspect that there are political motivations behind the way I'm being treated, because this is following no reasonable train of logic... I haven't broken any law, and I'm being treated like a criminal."
A representative for Bey has clarified the situation and explained to Okayafrica why the rapper holds a world passport, stating: "It's issued by the World Service —in support of the UN Declaration of Human Rights. His understanding is that the South African government has previously accepted the World Passport to enter the country and to provide visas as recently as August."
When asked for the reasons Bey has chosen to use a world passport instead of an American version, the rep said: "Social and political, yes. He shouldn't be forced to use his US passport."
Bey signed to West's record label in 2011 but he has now announced his retirement from the music industry after almost two decades. Confirming the news, Bey says in the voicemail message: "Furthermore, related but not directly related to this: I'm retiring from the music recording industry as it is currently assembled today, and also from Hollywood, effective immediately. I am releasing my final album this year. Um...and that's that."