Thousands of Kanye West fans were left disappointed when they couldn't get into the rapper's surprise concert in New York City in the early hours of Monday morning (6 June 2016). After his Governors Ball appearance was cancelled, the Cruel Winter rapper hinted he would perform an impromptu show at Webster Hall but the limited tickets sparked riots in the surrounding streets.
West, 38, had been due to headline the final day of the Governors Ball festival at Randall's Island Park on 5 June but it was pulled due to poor weather. Hours later, the G.O.O.D. Music founder fuelled speculation of the secret gig while performing at radio station Hot 97's Summer Jam concert. It is believed the Grammy-winner had wanted to use the gig to celebrate his 39th birthday, which falls on 8 June.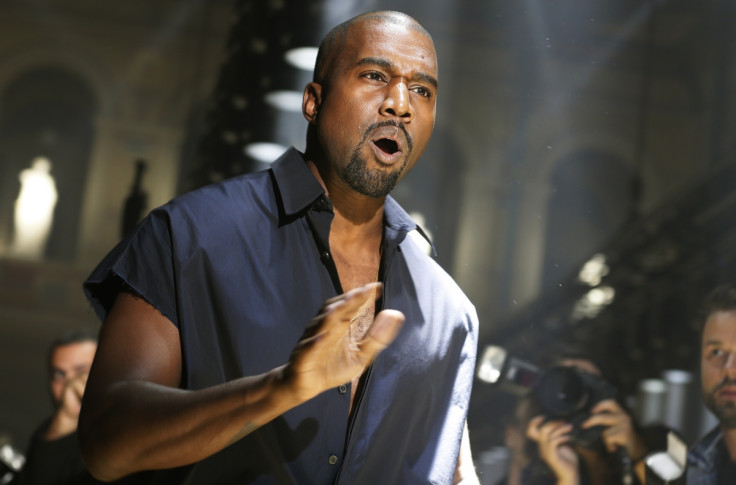 Although he did not reveal a venue, rapper Vic Mensa, who has collaborated with West in the past, was already scheduled to perform a post-Governors Ball concert at Webster Hall so many fans assumed it was where West would host the gig. Shortly after West's Twitter post, the streets outside the venue were quickly flooded with a reported 4,000 people trying to get into the hall which has a capacity of 1,500.
Fans could be seen standing on the tops of cars and hanging out of windows as rumours spread that West would perform his entire album The Life Of Pablo outside. Others were seen climbing buildings and clambering on to rubbish containers while the large crowd jeered and shoved each other. West was eventually seen arriving at the venue but even he was unable to get to the entrance and was forced to leave a short while later.
In a video posted on West's wife Kim Kardashian's Snapchat, the rapper can be heard asking for the mayor to shut down the street. He says: "Call the mayor and shut down the block about four streets and put screens up so they could have a party outside, I heard it was sold out already." Addressing the furore on Twitter, West told his followers: "Show at 2am SOLD OUT."
Police officers at the scene were reportedly heard shouting: "Go home, guys, party's over." According to the New York Daily News, it took two hours after the Webster Hall show was cancelled for the crowds to clear the area.
Earlier in the evening, West had appeared on stage at the Summer Jam concert where he joined his G.O.O.D. Music artists Big Sean, Pusha T, Desiigner, Travis Scott and fellow rapper 2 Chainz.
Listen to Kanye West and G.O.O.D. Music's Cruel Winter track Champions (Round And Round):