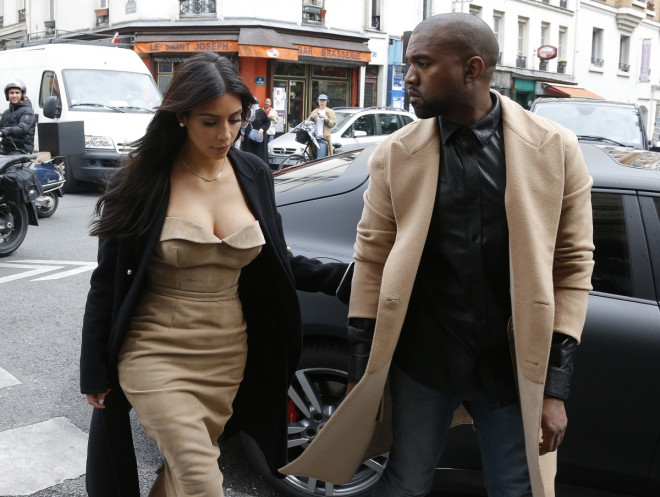 It's the eve of "wedding of the century" and as Kim Kardashian and Kanye West will no doubt be calming their pre-wedding nerves, it seems Jay Z thinks it s all just a whole lot of unnecessary hoopla.
The rapper, who was confirmed to be West's best man at the singer's forthcoming nuptials in Florence, reportedly believes the wedding is being "blown way out of proportion."
The 44-year-old rapper, who by comparison had a low-key, private wedding when he married Beyonce, seems less than excited by what has been billed by the bride-to-be as "the wedding of the century."
A source told RadarOnline: "He likes Kanye and Kim, but totally talks smack about them behind their backs. When he was asked about the wedding he just laughed and said: 'The circus goes to Paris!' "
The lavish ceremony is to be held at the Forte di Belvedere in Florence, Italy. With Kim seeking inspiration from the wedding of royals Prince William and Kate Middleton, the extravagant preparations are said to include a $2 million wedding dress; $650,000 on the rehearsal dinner and a further $200,000 for a huge fireworks display to close the lavish affair.
It has also been reported that Jay Z and Beyonce will be performing a duet to mark the occasion at a further cost of $2 million.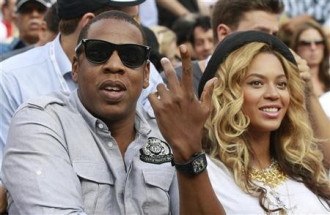 Food catering vans arrived at the venue containing cuisine from Spain and a gellato van, while three Michelin star chef Giorgio Pinchiorr is rumoured to have devised the menu for the wedding party.
Lorry loads of white flowers were seen being transported to the wedding venue, while 600 guests arrived for the pre-wedding dinner in a convoy of 90 vehicles.
Guests of the couple have been flown into Paris for the rehearsal dinner and will later be flown by private jet to Florence for the eagerly anticipated ceremony.
And with an A list wedding party expected to attend, non-uniformed Italian militia have been drafted in to assist the pair's personal security team
But perhaps the real reason behind the rapper's distinct lack of enthusiasm for the wedding might have something to do with the presence of Kim Kardashian's close friend and designer Rachel Roy.
The New York socialite was revealed to be the catalyst for Solange Knowles' now infamous elevator attack on Jay Z.
The wedding will see the rapper, Beyonce and Roy in a very public face-off.