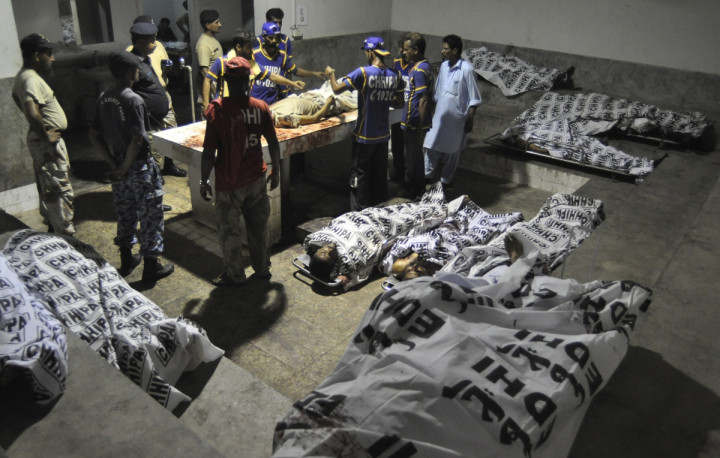 The militants from the Islamist extremist outfit, Tehreek-i-Taliban, who stormed the Karachi international airport sparking a fierce exchange of gunfire, were believed to be on a hijack mission.
The heavily-armed insurgents staged a well-coordinated attack on the Jinnah International Airport, Pakistan's largest and the busiest, as fresh explosions and gunfire were reported even more than 20 hours after the siege.
Some of the attackers, equipped with suicide vests, grenades and rocket launchers, managed to penetrate up to the runway in what is believed as an attempt to seize a commercial aircraft.
A Pakistani intelligence source, cited by AFP, said the hijack attempt was unsuccessful as the security personnel swiftly began to undertake counter-measures.
"The passenger plane at Jinnah terminal was their target and when they failed to reach there they destroyed two private terminals in frustration," the intelligence official said.
So far, at least 28 people, including 10 Taliban attackers, have been killed.
Pakistani authorities have also started search operations at the terminals to flush out any of the hiding militants.
"A precautionary search operation will take place after daylight and the airport will be cleared for operations, handed back to the Civil Aviation Authority/ Airport Security by mid day," said Asim Bajwa, spokesperson for Pakistan's Inter Services Public Relations (ISPR).
The siege has raised serious questions about the ability of the Islamabad administration to secure one of its major transit hubs.
The Allama Iqbal International Airport in Lahore and the Benazir Bhutto International Airport in Islamabad have been placed on red alert following the Karachi attack.