Karma Automotive: Recharged electric car company poses luxury threat to Tesla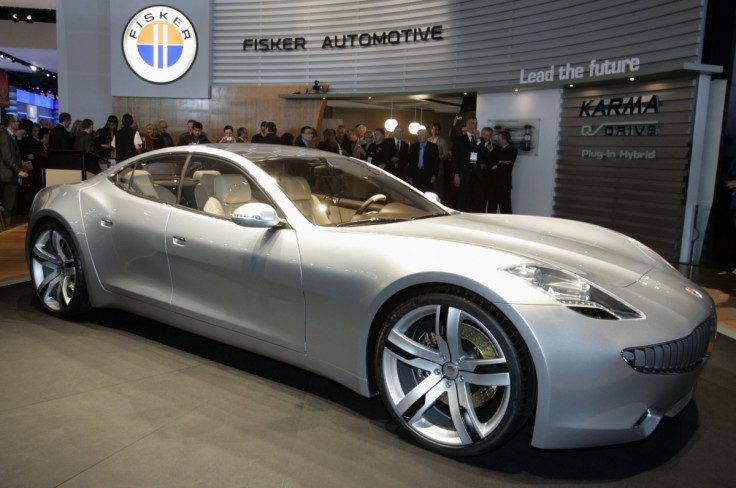 This summer, Tesla will see a new rival set up shop, right on its doorstep. Also based in California, Karma Automotive is set to unveil a luxury electric car as soon as July, before opening the order book later in 2016.
The Karma name may sound familiar to some readers. It stems from the Fisker Karma, a hybrid electric sports car which was produced between 2011 and 2012, but died a premature death as the company suffered financial problems and vehicle recalls from early on in its short life. Around 2,500 cars were sold for $100,000 apiece before Fisker went bankrupt in 2012.
Briefly appearing earlier in 2016 as Fisker Automotive, the company has now renamed itself Karma Automotive. It is also in the stages of moving its production tools and equipment from Finland to California, the home of Tesla, Google, Apple and fellow electric car startup, Faraday Future.
Dropping the Fisker name entirely, Karma's first car will be called the Revero which, the company told the Wall Street Journal, means 'truth'. A price and delivery date for the Revero are not yet know, but it is expected to follow in one of the Karma's less ill-fated footsteps in that it will be a luxury electric car, possibly with a six-figure price tag.
This would take Karma into the same sector of the market as Tesla. But, where Elon Musk's company provides itself on straight line performance and gadgets, Karma should try to offer a more luxurious interior with the bells and whistles (and leather massage seats) buyers of six-figure saloon cars have come to expect, and which are missing from the Model S.
Karma, which has 500 employees, has teamed up with BMW, which will provide the car's electric control and charging system, following an agreement between the two companies made in 2015. Like Faraday Future, which has just begin work on a $1bn factory in Las Vegas, Karma's money is coming from China, a nation keen to accelerate the development of both electric and autonomous car technologies.
As well as producing a new car, Karma will also invite Fisker owners to pay an as-yet unknown fee for the electrics and charging system of their car to be upgraded to modern standards.
© Copyright IBTimes 2023. All rights reserved.