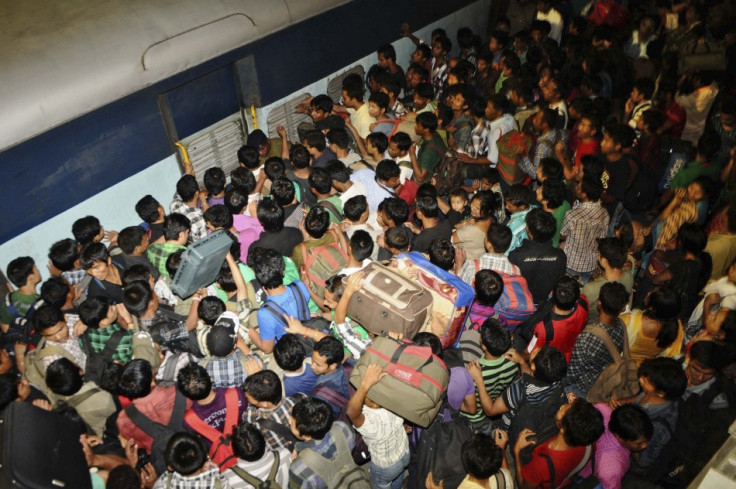 Karnataka Deputy Chief Minister and Home Minister R Ashok, who is on a two-day tour to Assam and Manipur, met students and professionals in Guwahati on Saturday and urged them to return to Bangalore after the five-day mass exodus of North-East migrants this month.
The Karnataka minister will then be heading to Manipur to reassure the people of their security and safety in the southern Indian city.
Thousands of people from the north-eastern region fled Bangalore on account of the threatening SMS-es and rumours that they would face possible attacks against their communities. Ashok appealed to the people to return to Bangalore, saying that "we are one nation and all of us are Indians."
Besides assuring them of security, Ashok said that professionals who left the city will have their jobs reinstated. He also said that some of the exams were postponed keeping in mind the students from North-East, adding that the students who missed classes would be considered for attendance.
Chief Minister Tarun Gogoi said that starting Sept 1 the Assam government will arrange for special trains to transport the people to the places where they work and study.
Since Aug 15, India saw thousands of North-East migrants fleeing major metropolises across the country. The worst-affected state was Karnataka. The State and the Centre governments' efforts and assurances proved futile as communities continued their exit from the city. More than 30,000 people fled Bangalore in less than a week.
After almost five days, the number of people leaving the city seemed to subside following the central and state governments' repeated efforts and reassurances on safety.
The Karnataka police have arrested 22 people and lodged 17 cases in connection with the spreading of the false rumours and inflammatory contents that triggered communal tensions across the country.