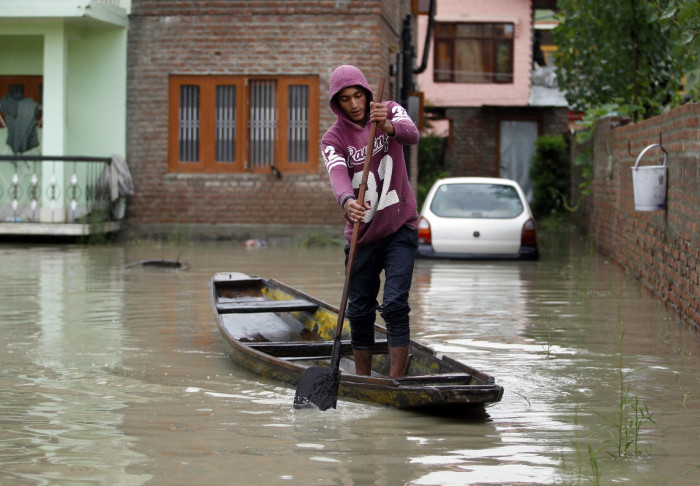 Dozens of wedding guests are feared dead after the bus they were travelling on plunged into a flooded gorge in Kashmir.
It is thought 70 people could have been submerged in rising waters after the vehicle was swept away by a flooded stream in India-administered Kashmir.
Officials are yet to locate the bus as rescuers continue their search amid gushing waters.
The accident happened in the Rajouri district of the Himalayan region, which has seen the worst rainfall in 22 years, claiming the lives of at least 14 people.
"Rescue teams are there, including a column of the army," AFP quoted inspector general of police Rajesh Kumar as saying.
"Air force helicopters are also ready but heavy rains and a strong current in the stream make it difficult," he said, adding some of the passengers on board might have escaped to safety.
At least 100 villages across the Kashmir valley have been impacted by flooding from overflowing lakes and rivers, including the Jhelum river, which was up to 1.5m above its danger level.
Accounts of entire houses and bridges being submerged by water have been reported, while the threat of mudslides remains a threat for people living near mountains and hills.
So far, officials have allocated 100 boats and 500,000 sandbags to help tackle the flooding, while residents living close to banks of rivers have been evacuated.