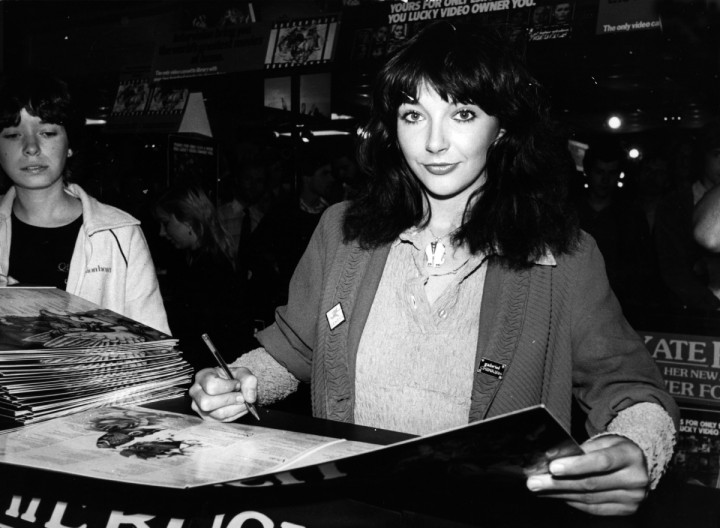 Technology may has advanced significantly since she last took to the stage, but Kate Bush still thinks that concerts are better enjoyed the old-fashioned way.
The music superstar is pleading with fans to leave their smartphones and tablets at home when they come to watch her perform live this autumn.
Bush will make her highly-anticipated return to the spotlight when she embarks on her first UK tour in 35 years at the end of August. Tickets for her 15-day residency at London's Hammersmith Apollo sold out within 15 minutes.
Just like Beyoncé, the 56-year-old star wants concertgoers to fully enjoy the experience and also wants to reduce the amount of grainy videos emerging on YouTube.
"I have a request for all of you who are coming to the shows. We have purposefully chosen an intimate theatre setting rather than a large venue or stadium," she said in a stament on her website.
"It would mean a great deal to me if you would please refrain from taking photos or filming during the shows."
She added: "I very much want to have contact with you as an audience, not with iphones, ipads or cameras. I know it's a lot to ask but it would allow us to all share in the experience together. Looking forward to seeing you there. Respectfully yours, Kate."
In July 2013 Beyoncé singled out a male fan during her Mrs Carter tour for being too busy filming to 'seize the moment".
"You can't even sing because you're too busy taping. I'm right in your face, baby. You gotta seize this moment. Put that damn camera down!" she ordered.