Kate Gross, one of Tony Blair's former aides, has died on Christmas Day after a two year battle with colon cancer, aged 36.
Gross's tragic death was announced by her mother, Jean, via an online post:
"Kate died at home, as she wanted. Kate's last two weeks were characterised by the same qualities that marked her life. There was care for others: were we all OK, would we be OK, how could she make it OK for us?"
Gross worked with both Tony Blair and Gordon Brown during their times in Downing Street.
She went on to become founding chief executive of Africa Governance Initiative (AGI), a charity set up by Blair which offers to "provide practical advice and support to help Africa's leading reformers."
She has five year old twins and received an OBE award for her outstanding charity work last year.
Tony Blair described her as a "fabulous colleague, a wonderful leader and a dear friend".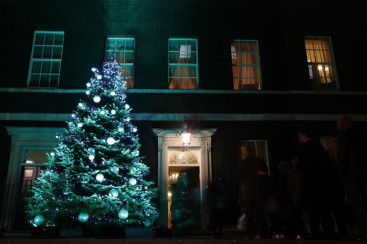 In a statement released on the AGI website on Boxing Day, the former Prime Minister said Gross's death at "such a young age is utterly tragic".
The former Labour leader praised his former colleague's character and achievements: "But the tragedy of her death only illuminates the magnificence of her life. Her work and her achievement will endure."
He added: "Her illness saw her reach new heights as a writer and sage, giving everyone around her hope and purpose in their lives even as her own drew to a close.
"Kate was an inspiration when she was with us. She will remain an inspiration now and for the future. She was a life changer and a life giver. I feel privileged and proud to have worked with her and been part of her life."
Gross had written about her illness on her blog and also in her book, Late Fragments: Everything I Wanted to Tell You About the Magnificence of Life, which is scheduled for release next month.