Prince George's Christening: Details on Official Photos and Plan of Events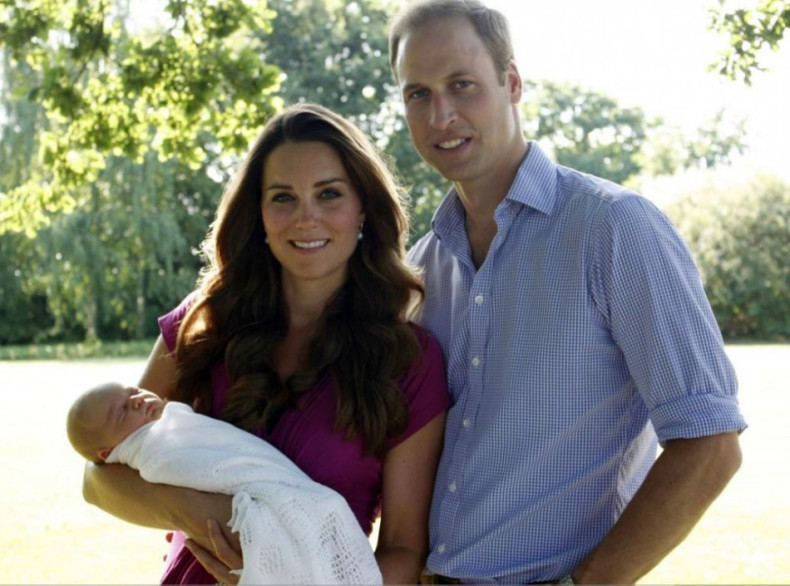 The christening of Prince George, the third in line to the British throne, will be a historic event in the royal family as it takes place on 23 October.
The private royal family affair will happen at The Chapel Royal, St James's Palace, where three-month-old George will be christened by The Archbishop of Canterbury, the Most Reverend Justin Welby.
Prince William and Kate Middleton have chosen the renowned portrait photographer, Jason Bell, as the official photographer at christening of the royal baby, according to Clarence House.
The award-winning photographer, whose work regularly features in Vanity Fair and Vogue, will take the official photographs at Clarence House following the christening service in the Chapel Royal, the same chapel where Princess Diana's body was laid before her funeral.
"The Duke and Duchess of Cambridge have met Jason Bell and they both think he is going to be the best for the christening. He is a world-renowned photographer and his work speaks for itself," a Kensington Palace spokesman told The Telegraph.
Clarence House will release a selection of the official christening photographs on 24 October.
The photos will also be George's first official royal portrait as William and Kate earlier made their family photograph with George as his official photo, breaking from the royal tradition of formal photo-shoots of new-borns, as they didn't want to disturb their little prince.
Royal Baby Christening Plan of Events
The Duke and Duchess of Cambridge have kept a closely-guarded secret on the final guest list for the christening of their son though it is expected to be fewer than 50 and comprising of intimate family members and friends, including the Queen, Prince Charles, Duchess of Cornwall, Prince Harry and the Middleton family.
Kensington Palace will release the final guest list on day of christening.
The royal family has also not revealed the plan of events of George's christening. However, according to a royal source, the christening will last for about 25 minutes and will include prayers and hymns sung by a choir.
"They have to follow a pretty tight schedule, so if George is crying, the show must go on, as they say," the source told the Us Weekly.
The christening will be followed by the official portrait photography by Bell at Clarence House and a royal reception hosted by Charles and Camilla.
"It will just be a small champagne reception," the source added.