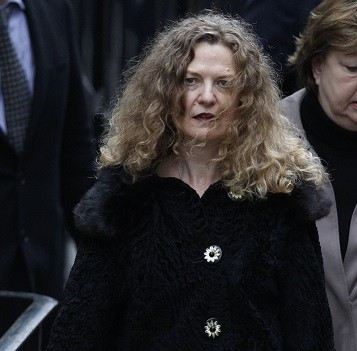 Kate Middleton has come under fresh attack after human rights activist Joan Smith called the Duchess of Cambridge "unambitious" and "bland" and derided her as Britain's "Queen Wag."
Smith, a 59-year-old avored republican, devoted an entire chapter to Middleton in her new book The Public Woman.
"By the age of 30, the new Duchess of Cambridge had done little since leaving university except play a supporting role to her boyfriend, marry him with great pomp and ceremony and get pregnant," Smith wrote.
"She had never really enjoyed an independent identity or income - even her clothes were paid for by her father-in-law - and didn't seem to aspire to either.
"Unambitious, uncontroversial and bland, Kate Middleton was Queen Wag in everything but name."
Smith, who turned down an MBE (Most Excellent Order of the British Empire) in 2003 because of her opposition to the Monarchy, claims that the Duchess has become famous "not for her achievements but her willingness to play the most traditional feminine role of all: waiting for a husband, getting married and not long afterwards becoming pregnant."
More deserving than Coleen or Cheryl?
The term wags, short for wives and girlfriends, first became common parlance in 2006 when Victoria Beckham used it to describe the female partners of the England football squad. It is now firmly established in the English lexicon.
After assessing other candidates for the title of 'Queen Wag' such as Coleen Rooney and Cheryl Cole, Smith said of Middleton: "It's all the more telling that the prime candidate, the woman who arguably deserved the title more than anyone, never appeared on lists of the country's leading contenders."
This is not the first time that Kate has been subjected to criticism. In February, Booker Prize winner Hilary Mantel called her "plastic" with "dead eyes".
During a lecture for the London Review of Books, Wolf Hall author Mantel compared the 31-year-old royal to Princess Diana and Marie Antoinette, saying she is just a vessel through which the Royal family can breed.