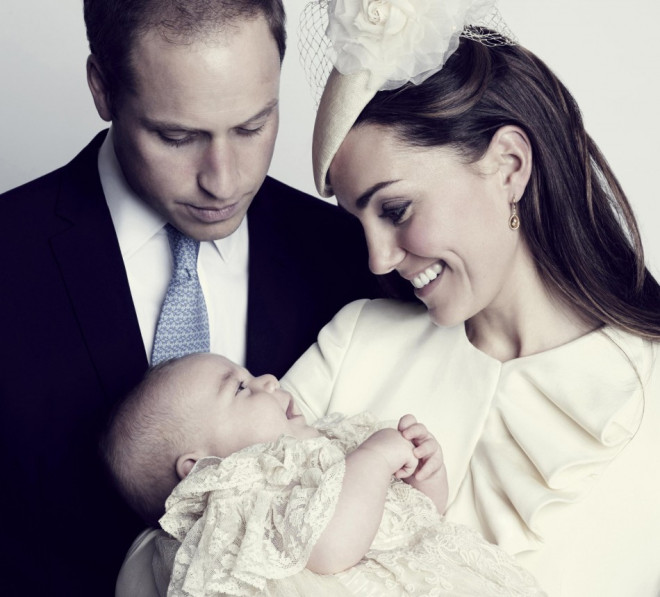 The United Kingdom will observe Mother's Day on weekend and interests are already brewing what would be the day like for the new mum, Kate Middleton.
Mother's Day is celebrated on the fourth Sunday of Lent season in UK every year. This year the day falls on 30 March.
This will be Duchess of Cambridge's first Mother's Day since she gave birth to Prince George in July. But the first-time royal mom won't have any grand celebrations.
According to Kensington Palace, Kate will spend the day privately with her eight-month-old baby, E! News reported.
That is not the first quiet celebration for Kate since she stepped into motherhood.
The Duchess had a private celebration even for her first birthday as a mom. She spent her 32nd birthday at Kensington Palace with the royal baby and a few close friends and family members.
Kate is likely to mark Mother's Day also in a low-key fashion. Prince William will most likely be with Kate and George on the day.
However, the Palace has not revealed if the royal baby's new nanny will be around to celebrate Kate's first Mother's Day since becoming a mom.
The royal couple has hired a new nanny for George much in time before their upcoming trip to New Zealand and Australia. Their Royal Highnesses, accompanied by Prince George, will begin their three-week tour on 7 April.
According to a Palace spokesperson, the Spanish nanny named Maria Teresa Turrion Borrallo, will accompany the royal family on the trip.
"Maria is a full-time nanny, who started work with us recently, and will be accompanying the Duke and Duchess and Prince George to New Zealand and Australia. When they're out and about she will be looking after Prince George as she's been doing for the last couple of weeks," the spokesperson said.