Kate Middleton, the Duchess of Cambridge, has come under fire for breaking royal protocol. A US commentator branded the royal "boring" after she broke royal protocol by wearing shorts for the first time in ten years. Kate wore shorts while participating at the King's Cup Regatta at the Isle of Wight, in August.
After her royal wedding to Prince William in April 2011, Kate Middleton was never seen in shorts in public. The last time the 37-year-old royal wore a pair of shorts was at the Day-Glo Midnight Roller Disco Party in London, in September 2008. The then-girlfriend of Prince William donned yellow mini shorts and a sequinned green top, Express reports.
"Kate Middleton was just spotted wearing shorts, I'm sure you must be asking yourself 'what's the big deal? It's summer, folks wear shorts'. The last time Kate was spotted in shorts was 2008, years before she was a member of the Royal Family and was at a roller disco party so it almost doesn't even count," said commentator Elena Fishman on Page Six.
Kristin McNamara, social editor of the magazine, wished that Kate had "one tenth of Princess Diana's sense of style."
"She maybe wore some tight biker shorts that Princess Di used to wear with the oversized sweatshirt that looked so cute," she added. McNamara said she was disappointed with Kate as she had high hopes from the royal and said she's "boring."
Royal fans, however, tweeted their support to the mum-of-three. They said that it was good for her to be comfortable and that being a royal doesn't mean that she can't do what makes her happy.
William and Kate are huge sports fans, with Kate being the patron of the All England Lawn Tennis & Croquet Club. Kate was also pictured playing cricket in Mumbai and playing football with Prince William and local children at Windsor Park in Belfast.
Meanwhile, columnist Ashley Pearson had earlier said that the royal has a set of rules and restrictions to abide by, as she is possibly a future queen. "Kate Middleton has to wear her skirts a certain length," she said.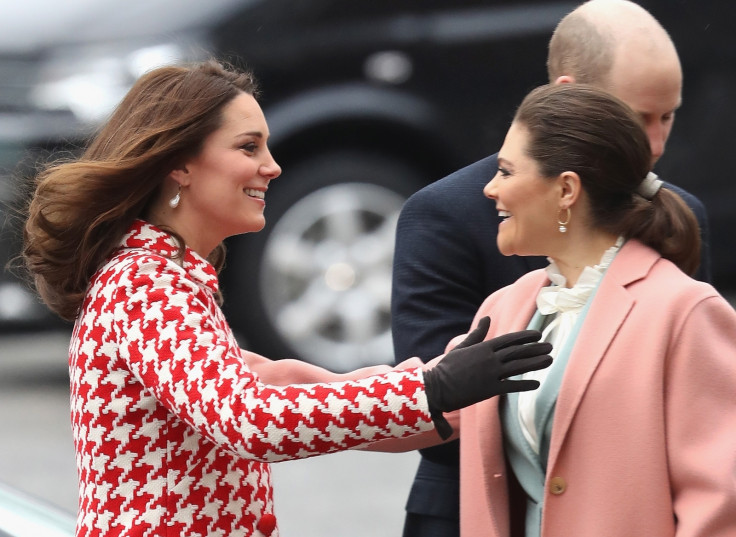 Meanwhile, William and Kate reportedly visited a local pub, Old Boot Inn, in the latter's home village of Bucklebury in Berkshire. They are pub regulars and enjoy tucking into shepherd's pie.
"I think they like coming here because people leave them alone. No one bothers them or asks for selfies," said Andre Claassen, the pub's landlord said while speaking to The Mirror.