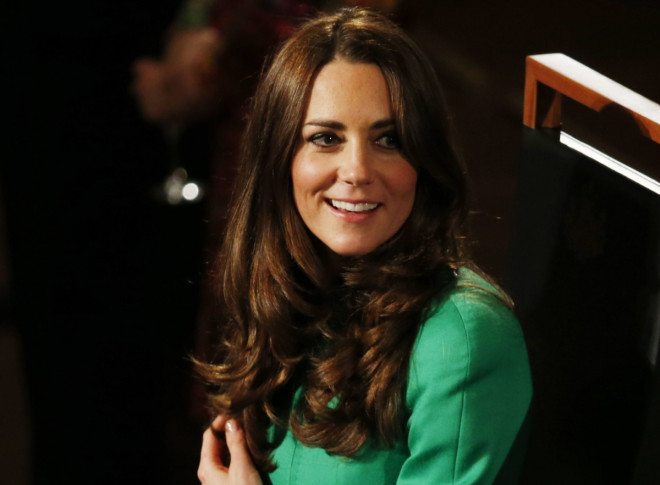 Kate Middleton and Prince William arrived in the Australian capital Canberra, their last leg of the royal tour, on Thursday morning.
The Duke and Duchess of Cambridge were given reception at the Parliament House in Canberra where they were greeted by Australian Prime Minister Tony Abbott and his wife Margie Abbott.
Kate Middleton wore a jade green coat dress for the occasion that also saw Prince William making a speech.
The knee-length dress by Catherine Walk featured a broad waist belt and zipped neckline. The zip ran from top till the bottom of the dress.
Kate teamed her dress with her nude heels and let her hair loose in soft curls. Prince William wore a navy suit with a silver tie for carrying out his engagements on the first day in Canberra.
The royal couple also visited the National Arboretum and the National Portrait Gallery in Canberra. They met children, greeted to hundreds of cheering people and took part in a tree-planting event in the city.
Their Royal Highnesses' 19-day tour of New Zealand and Australia ends tomorrow.
Have a look at Kate's dress in pictures from her engagements in Canberra below.