Kate Middleton defied Queen Elizabeth by taking Prince George to stay with her parents in Berkshire.
The Queen was reportedly put out by Kate's wishes to break with tradition and take her newborn to her family home instead of the palace following the birth on 22 July.
Kate and Prince William stayed in Carole and Michael Middleton's £4.85m home in Bucklebury for the first few weeks of George's life, before heading back to Anglesey where William works as an RAF search and rescue pilot.
A new unofficial biography about the Duchess of Cambridge, written by Daily Mail royal editor Katie Nicholl, suggests this decision riled the Queen and that palace officials were resistant to the idea because of the security complications.
In the book, Middleton family friend George Brown says: "I'm not sure the Queen was entirely in favour of the idea of them all moving to Bucklebury; it was certainly not the norm, but it was what Kate wanted, and William supported her and made it happen."
The Queen may also have felt somewhat snubbed by Kate, as she had formally invited the pair to stay in Balmoral following the birth.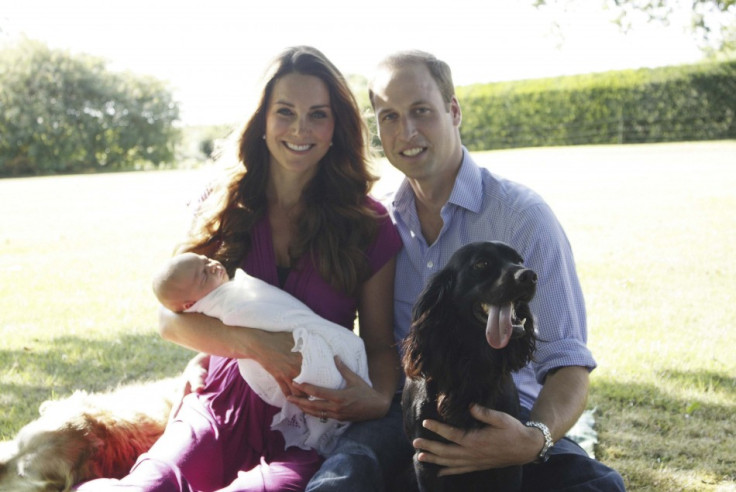 "The Queen's very excited about Kate and Will's new addition to the family. She sent them a formal invitation asking them to come to Balmoral and is hoping they will be there for the whole week," a source told the Mirror.
"Her Majesty has hundreds of happy memories from Balmoral dating back to her childhood. She will love spending quality time with William and Kate and their baby away from prying eyes."
It is thought Kate and William will be moving into their new home at Kensington Palace after William finishes his duties in Anglesey at the end of September.
William recently told ITV about how he proposed to Kate on Mount Kenya.
The Prince said: "I didn't really plan it that far in advance. I just knew I wanted it to feel comfortable where I did it and I wanted it to mean something, other than just the act of getting engaged. [Kate] understands what it means to me being in Africa."
Prince William's Passion New Father New Hope is on ITV at 6pm on Sunday 15 September.