Kate Middleton and her growing baby bump have arrived in Grimsby after being delayed due to heavy fog.
The Duchess of Cambridge arrived in the Lincolnshire seaport at around 1pm after being delayed from London.
She was presented with a bouquet of flowers from three-year-old Lucy Bell and crowds chanting "we love Kate!"
After meeting several dignitaries, Kate headed into the National Fishing Heritage Centre at Alexandra Dock, where she will be given a tour of the museum by a local trawlerman.
The Duchess was taught about Grimsby's maritime and fishing heritage, and will have the opportunity to discuss environmental issues surrounding fishing in the North Sea - the seaport went into decline after the Cod Wars with Iceland began several decades ago.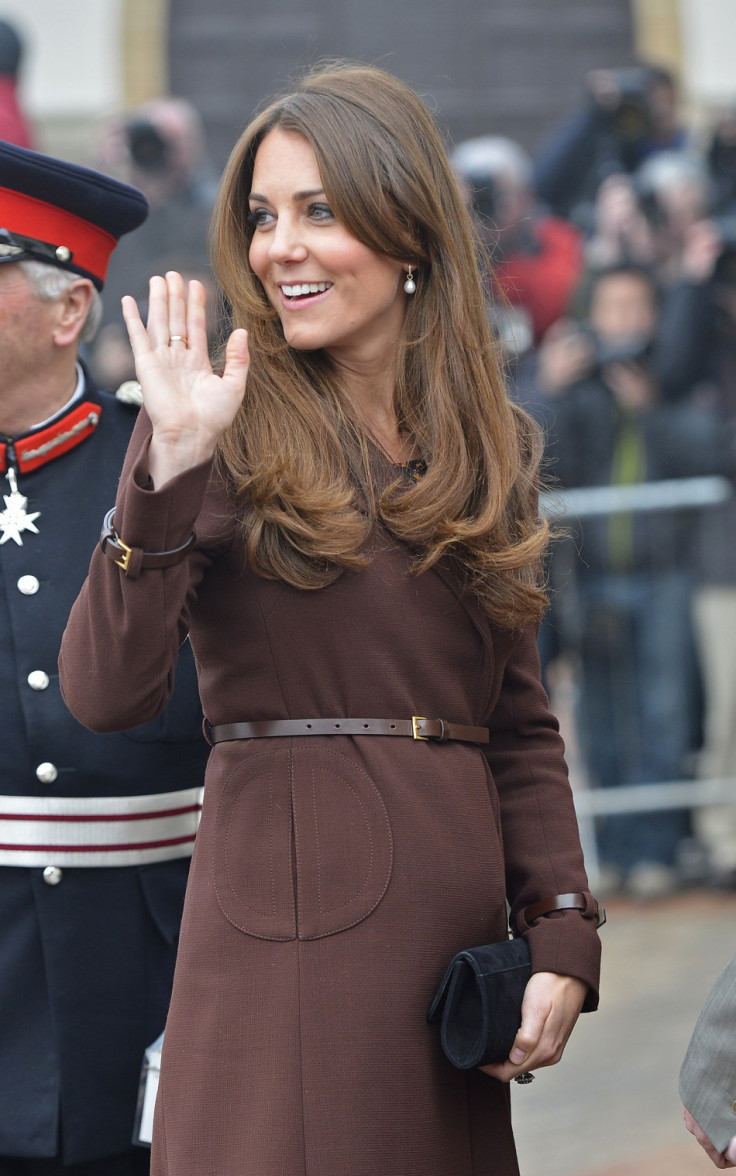 She then moved onto the Humberside Fire and Rescue Service, where she will meet young people involved in a development course run by the Prince's Trust, as well as fire crews working at the station.
Before visiting the rescue service, however, five-months-pregnant Kate took time to discuss her pregnancy with the crowd.
According to the Mirror, Bobbi Brown, 42, from Grimsby said: "I asked her if the baby has been moving or kicking. She said 'Yes it is, very much so'."
Trawlerman John Vincent showed the Duchess around the museum. Also speaking to the Mirror, he said: "It's been fantastic, a great honour. She's a great lady.
"She was very knowledgeable and asked some very good questions. We had a bit of a laugh going round too.
"I wished her all the best with her pregnancy and asked her to give my regards to William and Harry and bring them down here."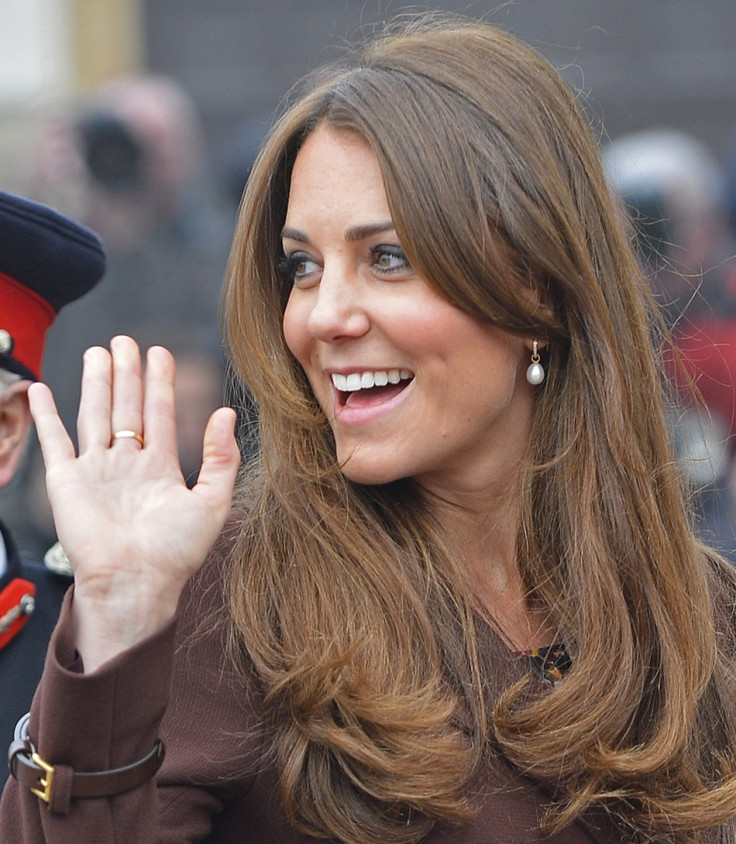 Onlooker Sharon Campbell, 42, told the Grimsby Telegraph: "I don't like all the Royal family but I do like Diana, William and Kate. It's my day off so it's even better. It's just her ways. She's lovely. I think she's popular because she's younger than the others."
Mary Cowley, 71, addedd: "I went to the Royal wedding with my daughter and granddaughter. We slept on the Mall. We didn't do that last night though because there's not quite as many people as there was on the Mall! I'm a big fan of the Royal family.
"I like Kate because she's normal and she's very good with people. She's very down to earth. She's like Princess Diana. She and William are following in Princess Diana's footsteps.
"When the Queen came for the Silver Jubilee I took my daughter to see her at Grimsby Town Hall and I said to her 'The Queen always stops for anybody in uniform' so I put her a Brownies uniform on, picked some roses for her, got her down to the town hall and the Queen stopped and took the flowers from her which was marvellous."
The Duchess will finish her trip to Grimsby by officially opening the Havelock Academy.