The Queen has rushed off from watching cricket at Lords triggering rumours that Kate Middleton has gone into labour.
Spectators at the cricket ground in north London said she arrived around 15 minutes late to meet the players on the first day of the second test and then made a quick exit shortly afterwards.
Her unexpected departure has led to rumours that the Duchess of Cambridge has gone into labour with her and Prince William's first child.
Others suggested she was disappointed with the England team's performance on the cricket field.
The Queen recently joked that she hopes the baby hurries up as she is planning to go on holiday soon: "I hope it arrives soon because I'm going on holiday," she said after being asked about the royal baby.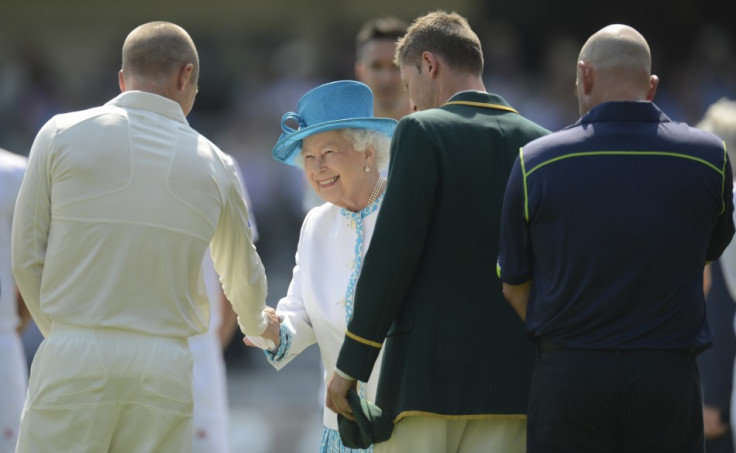 It is believed William will inform the Queen of the birth of her great grandchild with a telephone call. "The duke intends to tell the Queen himself," a royal insider told The Times.
Kate Middleton is due to give birth at St Mary's Hospital in Paddington, where photographers have been camped out since the beginning of July.
However, sources have now said she may end up having the baby in the Royal Berkshire Hospital, where she was born in 1982.
Kate and William are believed to be staying at her parent's home in Bucklebury, which is around an hour's drive from her London hospital.
"There are contingencies in place for wherever the duchess happens to be, and one of them is the Royal Berkshire," a royal source told the Telegraph.
"It is still a possibility that she could give birth there, though that would only be in extremis, as the expectation is that she will go to St Mary's."