You can now walk out looking like Kate Middleton, the Duchess of Cambridge, with an outfit that costs only 20 pounds. The dress is by River Island, and it has a similar print and ruffled hem to a dress that Kate had been seen wearing. Grab it quickly before it sells out due to the "Kate Effect".
Duchess Kate wore a Ridley London dress during an engagement in June. It set the royal back 449 pounds. The Duchess attended an official engagement at a photography workshop with her patronage Action for Children, run by the Royal Photographic Society.
She rocked a ruffle dress that featured a striking paisley print. The Virginia Midi Dress is in silk chiffon with apricot Josephine pattern. It features a V-neck, flared sleeves, a fitted bodice with an A-line skirt and flounced hem. The dress also has a slim belt. The paisley design is not available online.
Kate's outfit and makeup look was on point. She accessorised her dress with a pair of Fern Hoop earrings by Catherine Zoraida and Castañer 'Carina' espadrilles. The mother-of-three wore her long hair loose and flowing in her famous Chelsea blow-dry.
Meanwhile, the River Island cream paisley print maxi dress is on the brand website for 20 pounds. It is an inexpensive version of the Duchess's Ridley London dress. It was previously priced at 50 pounds, but is now on summer sale. It is only available in two sizes of 8 and 10 at the moment. The other sizes are all sold out.
The paisley print River Island maxi dress has short sleeves, a v-neckline, frill trims or ruffled hem and comes in a woven crepe fabric. It has a button back fastening.
Duchess Kate is observed the world over for her sense of fashion. Whatever the fashion icon wears sells out within hours. It is known as the "Kate Effect," as the duchess has a huge influence in the consumer market. Fashion loving people keep scrambling for her outfits and jewellery.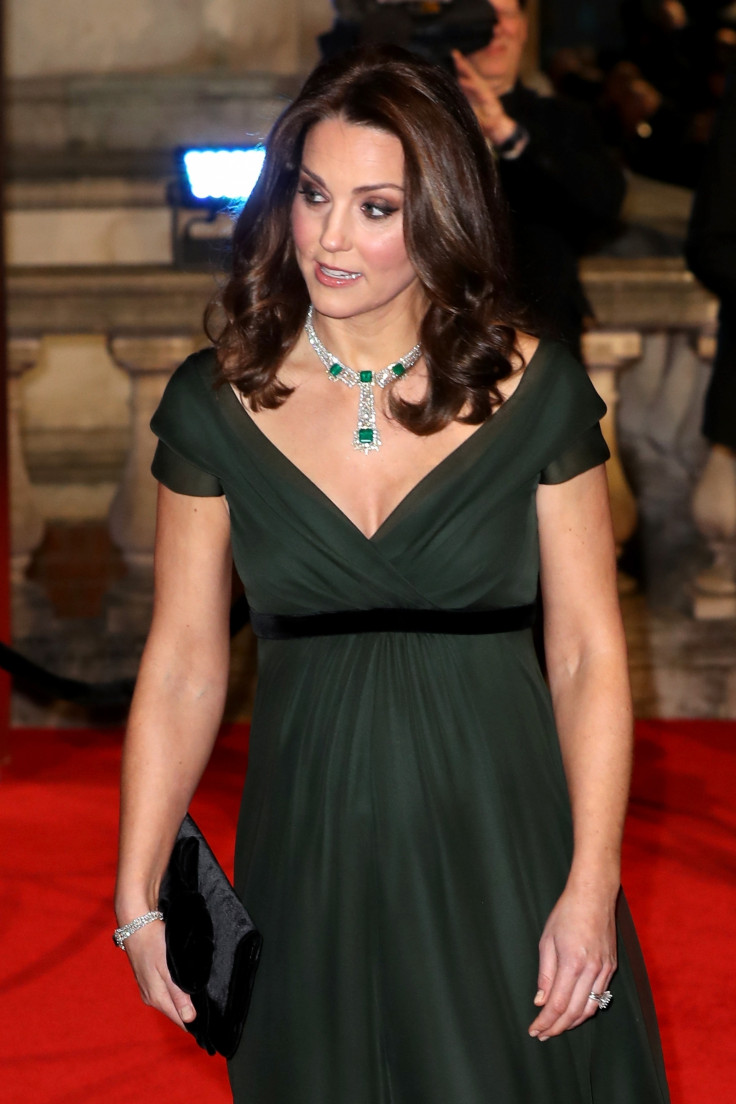 The Kate Effect was at work even when the royal sported a fringe cut in 2015. Her long mane was styled by none other than hairstylist Richard Ward. He is known for giving the Duchess her famous Chelsea blow-dry.