Kate Middleton made a simple powder-blue outfit look all regal and endearing as she stepped out in the outfit to celebrate Queen Elizabeth II's 90th birthday party on a rather rainy day. In honour of the Queen who turned 90 on 21 April, Buckingham Palace had thrown the street party.
While the royal daughter-in-law looked her charming self, the Queen stole the show with her hot pink coat and matching hat.
The duchess was surely unaffected by the dull weather as she lit up the outdoor bash hosting around 10,000 guests with her bright smile. Donning the pastel blue Roksanda Ilincic "Marwood" dress, which interestingly featured a contrasting panel of coral around the waist, the duchess attended the event accompanied by Prince William and Prince Harry.
The short-sleeved outfit that sported vertical pink stripes on the sides was aptly teamed with nude pumps and a matching clutch.
The duchess is known to mix and match haute couture with high street fashion. While the outfit she wore at the Queen's street party was from one of her choicest fashion labels Roksanda, the dress was incidentally put on sale before getting sold out online.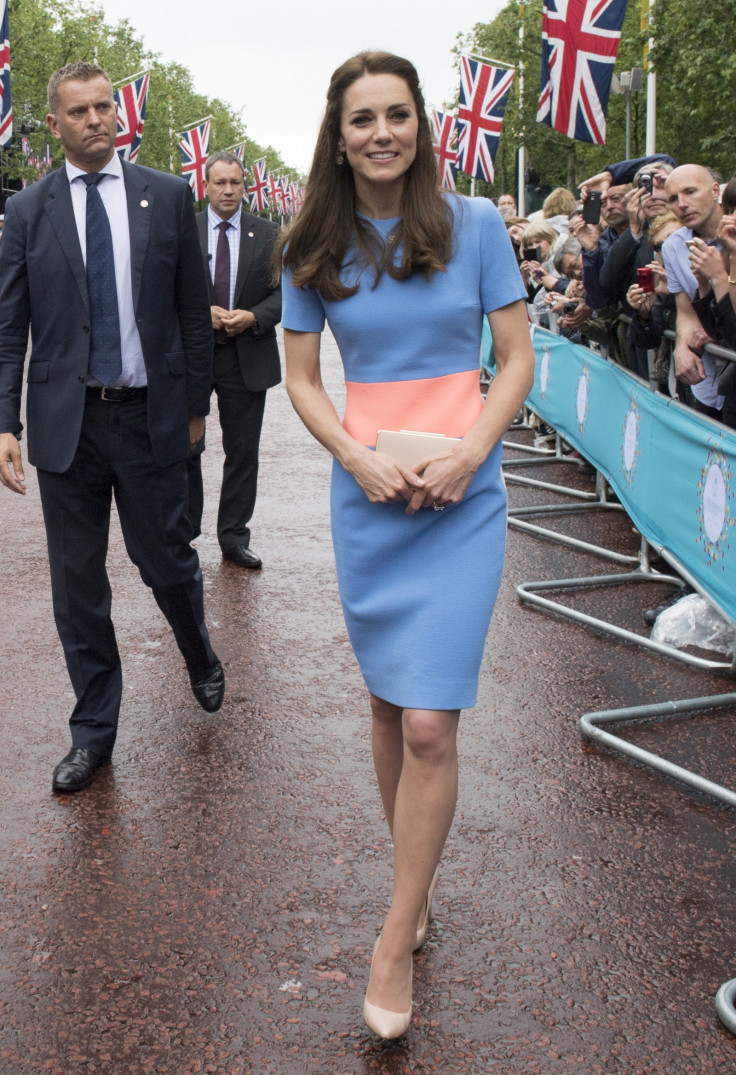 Apart from the duchess, the Queen too joined the royal parade accompanied by her husband Prince Philips in an open-top vehicle. Despite the rain playing a damper, the Queen was all smiles as she painted a pretty picture in pink while waving to the onlookers.
Even the guests had one gala time as they enjoyed the Patron's Lunch featuring a scrumptious spread that included smoked salmon mousse and Picadilli pork pies. When the weather turned rainy, the guests put on the ponchos that was distributed during the picnic.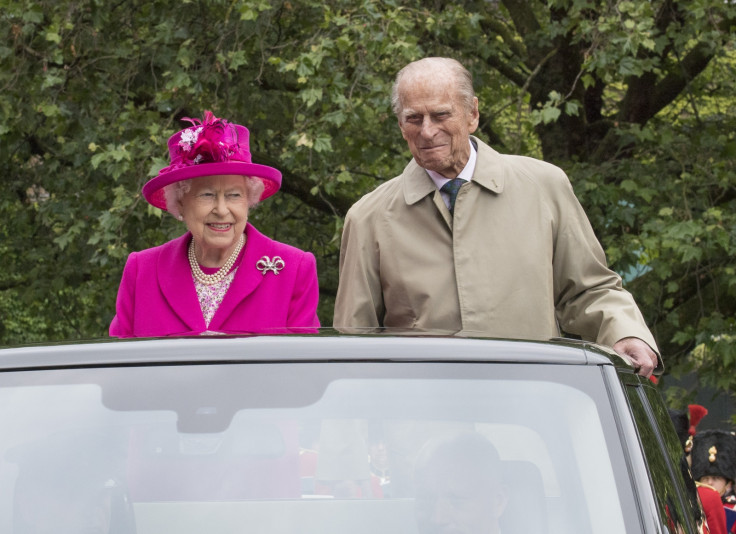 Prince William addressed the guests later on, thanking them for their spirits despite the dull day. "Thank you so much for showing that the Great British public doesn't let a little rain spoil a good day out," he said. He also praised the Queen: "Granny, thank you for everything you have done for your family," before adding: "We could not wish you a happier birthday."
The Queen had the final word as she added on a note of humour: "How I will feel if people are still singing 'Happy Birthday' to me in December, remains to be seen!"