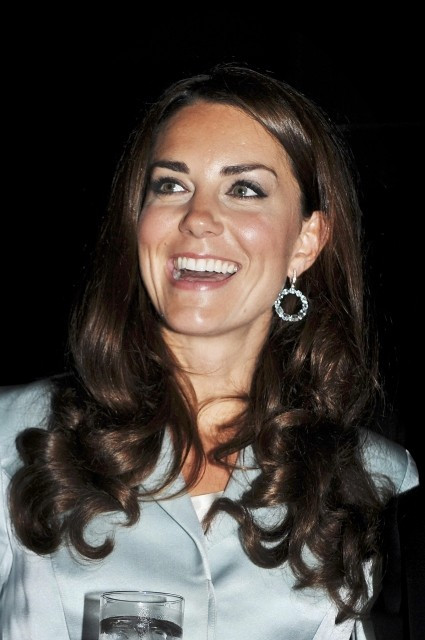 London has been named the top fashion capital of the world for 2012, beating New York City for the second consecutive year, according to the latest rankings by the Global Language Monitor (GLM) and its ranking of the Top Fifty Fashion Capitals. The Austin, Texas-based media analytic company has credited Kate Middleton and the London 2012 Summer Olympic Games for letting London retain the title from last year.
"London's two-year run has been has been propelled by two rather extraordinary circumstances: the emergence of the former Kate Middleton as a top fashion icon and the recent completion of what have been hailed as an extremely successful Summer Olympics," Bekka Payack, Manhattan-based Fashion Director of GLM, said in a statement.
Catherine, the Duchess of Cambridge, whose style statement has earned her several admirers, was as stylish as ever during the London 2012 Games. Kate often opted for Olympic-themed jewellery and sporty outfits to match the spirit of the Games.
Kate Middleton was also credited for London's top rank in GLM's Fashion Capitals rankings for 2011. In addition to the Duchess, last year's triumph was also due to design houser Alexander McQueen, whose influence on global fashion styles is steadily increasing. It was the combination of Alexander McQueen outfits and Kate Middleton's grace that won London the 2011 title.
Meanwhile, in the 2012 list, London and New York were followed by Barcelona, Paris and Madrid while Rome, Sao Paulo, Milano, Los Angeles and Berlin rounded out the top ten fashion capitals. The surprise was Paris losing its third place rank (from 2011) to the Catalan city of Barcelona. The French capital has had to be content with fourth.
However, the Parisians are still top of the Haute Couture category.
"In recognition of the significance and growth of regional capitals with their distinctive styles and contributions to the fashion industry, GLM expanded the list to some fifty-five cities on five continents," Payack said, of the 2012 Top Fifty Fashion Capitals list by GLM.
Europe, as expected, tops the list in terms of entrants by regions, with 14 in the top 50. The most fashion-conscious continent in the world is followed by North America, Asia, Latin America, Middle East and Africa.
Cities making their debut in GLM's list for 2012 include Seoul, Vancouver, Boston, Houston and St. Petersburg. According to GLM's remarks about these cities, Korean and St Petersburg fashion have gained a strong foothold on the global scene.