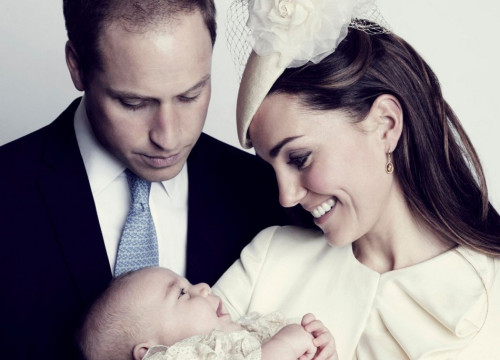 After speculation that Prince William and Kate Middleton would announce Kate's second pregnancy during the holidays, a new report claims the Duchess of Cambridge is already in her first trimester.
According to a report in the latest print issue of Star Magazine, Catherine is expecting her second royal baby with the Duke of Cambridge and is about three months pregnant. The royal couple became parents for the first time in July after the birth of Prince George.
If the report is to be believed, the 31-year-old mum, who is into six months of motherhood, may give birth to the sibling of Prince George in summer.
The magazine's cover page carried headline in bold that reads: "Kate's pregnant again!"
"William reveals the happy news at Palace Christmas Party."
According to the report, Kate's mother, Carole Middleton, has said that if a girl is born, William and Kate would name her Diana after the name of William's late mother, Princess Diana.
"Kate and William will, of course, be happy with a healthy baby of either sex, but Kate is really hoping for a girl this time. She feels a little sister for George would be perfect," a royal insider told the magazine.
The magazine also reports that Kate hasn't so far suffered from morning sickness which she faced while she was pregnant with Prince George.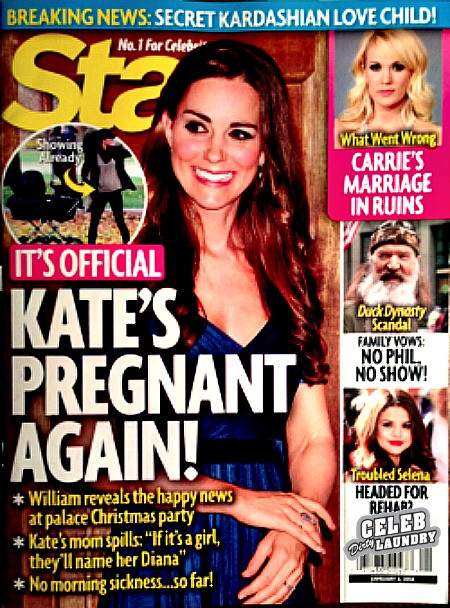 The report further mentions about eye witnesses who claim to have spotted Kate's small baby bump during her recent visit to Natural History Museum.
Though there has been no official announcement by Clarence House about Kate's pregnancy, the magazine gives it the "official" tag.
However, it must be noted that Clarence House didn't hide Kate's first pregnancy and the announcement was made in first trimester itself. Why it would not announce the Duchess' second pregnancy seems baffling, according to experts.