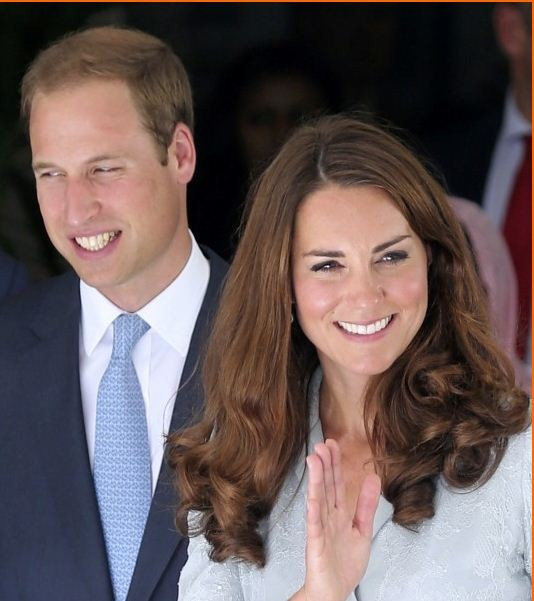 Catherine Middleton, The Duchess of Cambridge, will turn 31 on 9 January and Prince William is reportedly planning to gift his pregnant wife a private country house.
"They've talked about getting a place where they can get away from it all. And now Wills has narrowed down the list to a few incredible places in Hampshire and Buckinghamshire around the £5m mark," a source said. "They don't want to be too close to London as they are already based in Buckingham Palace. Wills has gathered together various property details from some high-end retail estates which he will give to her on her birthday."
In addition, the couple are also expected to have a low-key and private celebration with their family, either over lunch or dinner.
"Wills and the Middleton family are planning a very quiet do, but there'll be a 'surprise element', which could be one of two things," the source continued.
"They'll arrange a very small lunch with present openings if she's feeling up to it. Or, they'll throw a big family dinner in the evening. She'll just want to be with her family and enjoy her last birthday with Wills before there's a little one to look after. And it seems Kate is just looking forward to spending her birthday with her family before she gets to grip with motherhood," the insider added.
Incidentally, the Duchess of Cambridge saw in the New Year with her parents, after William was called away on an emergency rescue mission for the Royal Air Force (RAF).
Meanwhile, the Queen is expected to lavish a real estate gift of her own on the royal parents to-be, as they prepare for family life. The Daily Telegraph quotes a source as confirming Anmer Hall in Norfolk will be given to Prince William and Kate Middleton. The late Georgian property, built in 1802, is situated a mile and a half from the Queen's residence at Sandringham House.
The property was previously leased by Hugh and Emilie van Cutsem, who are close friends of Prince Charles and the Duchess of Cornwall. The Duke of Cambridge spent much of his childhood at the property.
Kate Middleton and Prince William Gifted Norfolk Mansion by Queen