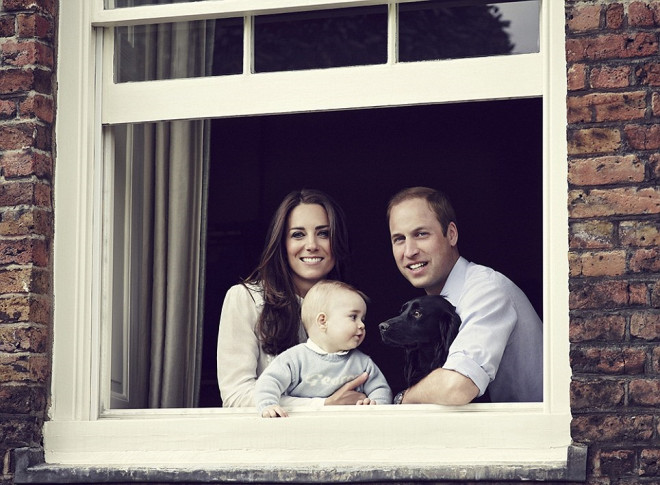 She is known for championing the high street at every opportunity and it is only right that Kate Middleton passes on her love of brands such as Hobbs, Reiss and Zara to Prince George.
The Duchess of Cambridge has snubbed expensive designers for affordable high-street wares to stock up the future king's wardrobe ahead of his first international tour to New Zealand and Australia.
The eight-month-old royal will join his parents when they fly off to New Zealand on 7 April and he will be doing it all in an array of purse-friendly outfits.
Middleton has recently been spotted browsing the rails at Zara and Baby Gap for her adorable baby son and even queued up to pay for the items.
Any what did she buy you may wonder?
Well according to staff at the Baby Gap in King's Road, the 32-year-old forked out £126.44 for some nautical-themed clothes.
The haul included a green checked bodysuit for £12.95, two navy-and-white striped babygrows for £14.95 each and another pair of striped grey-and-navy striped cotton trousers for £8.95. She treated herself to two pairs of trousers.
The royal family's 11-day tour will see them rub shoulders with most well-known families in both countries and Middleton will want George to be comfortable yet stylish at all times.
Middleton's holiday wardrobe has already been picked out and will reportedly feature a mix of high street finds and designer pieces, with 30 dresses from designers such as Alexander McQueen and Jenny Packham going in her suitcase.
The fashionista is credited for boosting sales of brands that have had their designs showcased by her, and if things continue as they are, her high street favourites could soon be benefiting from the 'George Effect'.