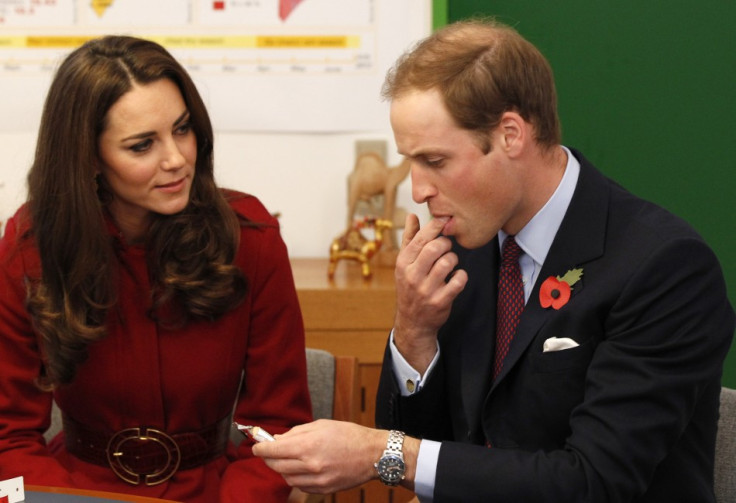 Kate Middleton has planned a few special moments and surprises for Prince William, who will celebrate his 30th birthday privately. The Duke of Cambridge, born 21 June, 1982, is certainly due a peaceful time with his wife, the Duchess of Cambridge, given the royal couple has been squarely in the spotlight ever since they were married in April last year.
It is believed Kate Middleton has gone to great pains to ensure the landmark birthday will be her husband's best and has had secret meetings with his closest friends, in order to line up a memorable birthday party and lots of presents.
"Kate really wants to make Wills' birthday one to remember and she's pulling out all the stops," a royal insider told Now magazine.
The Duchess of Cambridge has supposedly joined hands with Prince William's close friend and nightclub owner Guy Pelly, in order to arrange for a night to remember. The royal plan, it seems, will be to recreate a nightclub-theme at one of two royal venues - either the Highgrove House in Gloucestershire or the Kensington Palace in London.
Kate Middleton has also planned a lovely and very personal gift. She has posed for a portrait painted by artist Nicky Philips!
"Firstly, she wants to make him a scrapbook of their life together. It will include snaps of every holiday they've been on, memorabilia of special moments in their relationship and a heartfelt birthday message," another source told Now, adding, "Not only that, she's also making him a mixtape - well, an iPod playlist - of songs that have special meaning to them."
Meanwhile, Prince William will also receive a special gift from his late mother, Princess Diana. According to Diana's will which was made public, he will receive an estimated £10mn inheritance from Diana's estate on his birthday. The inheritance will also include personal belongings including jewelry, dresses and more. The same provision has been made for Prince William's younger brother, Prince Harry, on his 30th birthday.
Finally, as a special tribute, the Jersey Post has issued four stamps of Prince William in uniforms of the British Army, Royal Air Force, Royal Navy and Irish Guards.
"With so much emphasis on The Queen's Diamond Jubilee this year, we felt that it was important to celebrate this milestone birthday," Sally Diamond Ferbrache from Jersey Post was quoted as saying to BBC.