Kate Middleton, Prince William and Baby George to be Honoured by Anglesey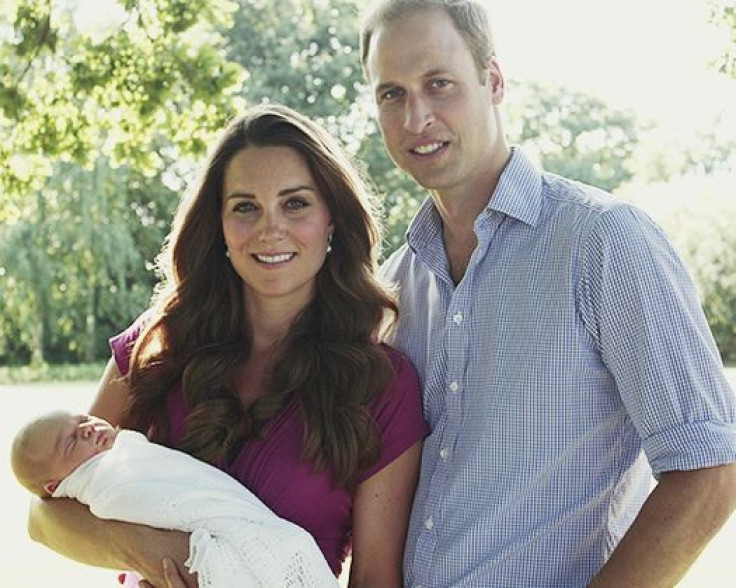 Kate Middleton, Prince William and their son, Prince George will be honoured by Anglesey authority as the royal family ends their stay at the island in North Wales in September.
Anglesey served as William and Kate's "first home" together ever since they got married. And to honour their attachment with the island that has eventually made it more famous, a local MP wants to build a garden named after the Duke and Duchess of Cambride.
"A designed garden of celebration could be established on the island so that tourists could come and visit year on year," local MP Albert Owen was quoted as saying by Hello Magazine. "I shall be writing to the royal household hoping they will endorse it. I know from correspondence from the royal couple and St James' Palace that they have an affinity for Anglesey."
Prince William resumed his duty as a rescue pilot with the RAF in Anglesey last month. Later, it was reported that Kate along with Prince George also moved in there to be with William.
The royal family has often spoken about their affinity for Anglesey.
"This island has been our first home together, and it will always be an immensely special place for us both. Catherine and I look forward to returning again and again over the coming years with our family," Prince William said during Anglesey Show, which he attended alone, in August.
"I know that I speak for Catherine when I say that I have never in my life known somewhere as beautiful and as welcoming as Anglesey," the 31-year-old prince added.
William, Kate and George will move in to their 57-room apartment at Kensington Palace later this month. The Cambridges' city residence is currently being renovated at a reported cost of £1m.
"The views across the Menai Straits are undoubtedly among the most stunning in the British Isles. I know that both of us will miss it terribly when my search and rescue tour of duty comes to an end next month and we have to move elsewhere," William said.
© Copyright IBTimes 2023. All rights reserved.