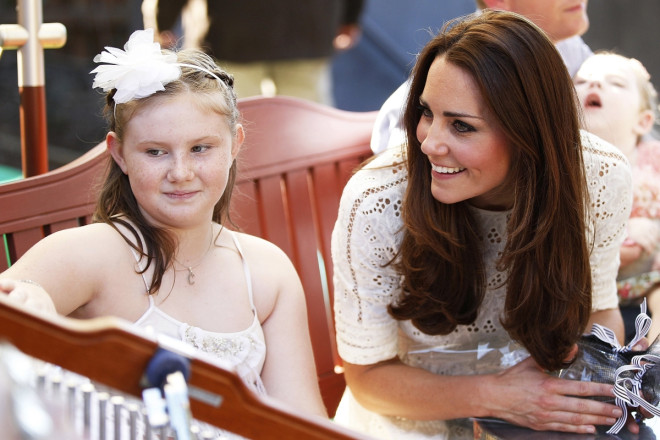 Kate Middleton and Prince William were moved to tears as they met a dying baby the same age as Prince George at an Australian hospice.
The royal couple were visiting the Bear Cottage Hospice in Manly, Sydney where they met 9-month-old Max McIntyre.
Max was a healthy baby, but just six weeks ago he was struck down with bacterial meningitis and doctors said he had just days to live.
New parents themselves, William and Kate struggled to hold back their tears as they met the toddler and his parents.
"I welled up and was really worried I would start crying," admitted the 31-year-old Prince. "Once I started I wouldn't I have stopped, so it took a great effort to control myself. He's a similar age to George - it was extremely moving."
Max's parents, journalists Amy and Rob McIntyre recounted the Duke and Duchesses emotional visit saying: "Kate and William were fighting back tears when we told them about Max. They could totally see themselves in us, as both our sons were born around the same time.
"Kate stroked Max's leg and they were both very moved. They struggled to hold back tears - they were welling up.
"Obviously it was lovely meeting them, and they are very charming and caring. But meeting them was obviously bitter sweet - we'd give anything not to be here. Max has touched many hearts and he obviously touched them."
Bear Cottage is one of only two centres in Australia that provide palliative care to children.
Describing the support they received in caring for Max, Amy McIntyre said: "We've been at Bear Cottage for a month, and it's been great as we can stay here as a whole family and Max can get the treatment he needs.
"It's just a case of keeping him comfortable and if something happens, we'll let nature take its course."
The Duchess unveiled a picture, made with handprints and footprints of the children at the hospice including Max.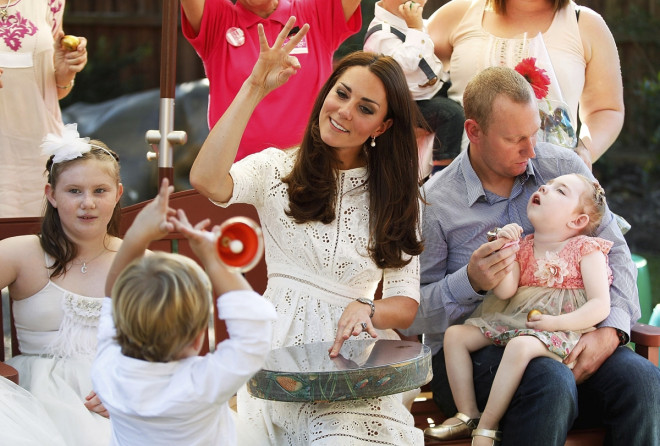 Kate also stopped to speak to 16-year-old Daniel Howarth, who has a chronic lung disorder and cerebral palsy.
His father Mike Howarth described meeting the Duchess saying: "She was lovely and asking all about Daniel and his thoughts on the cricket World Cup. Daniel has been coming here for ten years and it's a great place … he loved meeting Kate and managed a big smile."
Wearing a cream lace Zimmerman dress, Kate joined the children for a song and happily banged a drum as they sang Twinkle Twinkle Little Star.
A father of four-year-old Mia, who has rare Batten disease, Hamish Murchison said he was touched by Prince William's understanding of the challenges of having children.
"I got the shock of my life when the duke came over and said, "are you Hamish?," said Murchison. "He was quite understanding about how challenging it is having kids, let alone having kids with special needs like Mia. Both he and the Duchess were so nice, relaxed and very engaged."
Mia's mother, Peta Murchison, said that Kate and William spent time personally with each of the families in turn.
"We had a lovely chat and the Duchess asked how long we'd had links with the place and what it meant to us to be connected with a place that's so special. She said there needed to be more places like Bear Cottage."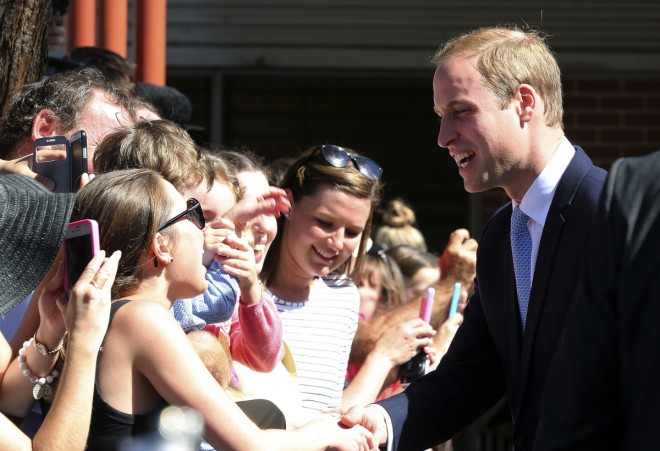 The Duke who is patron of a child bereavement trust in the UK also spoke individually with the bereaved families of children who had died. Bear Cottage nursing unit manager, Narelle Martin said: "He heard them tell their stories and he was very moved. They were both moved.
"When the Duchess came outside to join in music therapy with the children, she looked at the view and said "Wow, there's the ocean!".
"I think for a children's hospice to be situated where Bear Cottage is came as a surprise. I think she was overwhelmed with the warmth of the families and how inspirational it is here. And Bear Cottage was shining today for [Kate and William]."
After the emotional meetings with the children and parents at bear Cottage, Kate had to quickly compose herself as she gave her first speech of the tour.
The Duchess, who is patron of the East Anglia Children's Hospice in the UK, congratulated the staff of the Bear Cottage Hospice saying: "First class delivery of children's palliative care is life changing."
She also took the opportunity to thank everyone for welcoming her and George on their "first visit" to Australia and said: "To be here together as a family has been very special and we will always remember it with fond and happy memories."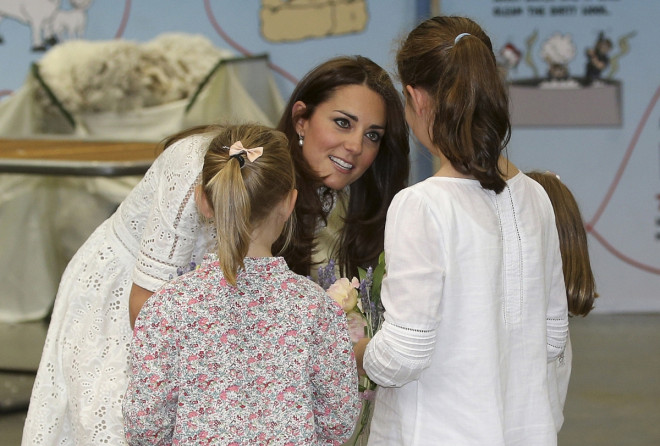 Australian Prime Minister Tony Abbot and new NSW premier Mike Baird were also in attendance to welcome the royal guests.
Commenting on the visit by the royal couple, Abbott said it was a "fabulous afternoon for Bear Cottage. These are magnificent people here. There are some very special and brave kids here. To get this visit from Prince William and the duchess is just extraordinary."
After spending an hour at the hospice, the Duchess stopped to speak with the hospice's dedicated staff.
"It's very inspiring but we're also ready for a big sob," she reportedly told the nurses.
The Duke and Duchess have been travelling across Australia and New Zealand as part of their official 19-day royal tour.